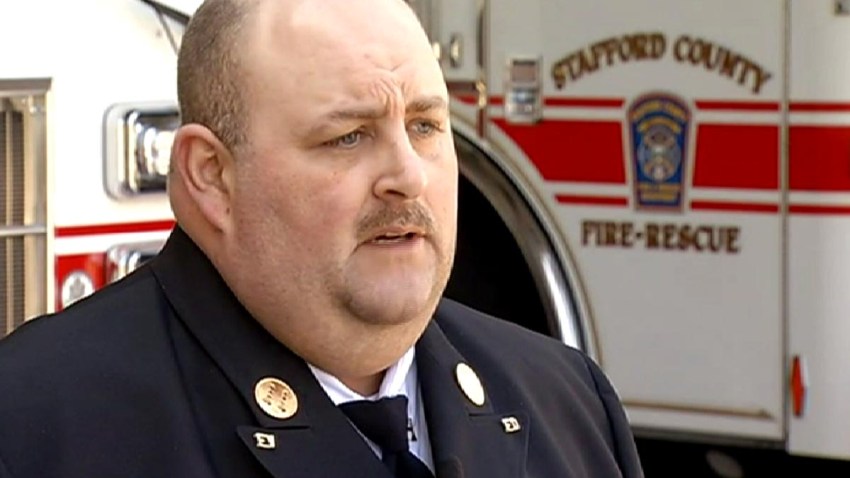 The Virginia Department of Health cited a local fire department for taking a toddler to a hospital by fire truck instead of ambulance last month.
The Stafford County Fire and Rescue Department will improve communication, training and certification following the incident, which led to two volunteer firefighters being placed on leave for violating department policy.
Capt. James Kelley and Sgt. Virgil Bloom of the Falmouth Volunteer Fire Department, which Stafford Fire and Rescue oversees, responded to a 911 call from Brian Nunamaker, who said his daughter Lena was having a seizure in his car Feb. 27.
Kelley said he and Bloom arrived within three minutes, and Nunamaker handed the child to him. Kelley checked on the whereabouts of the ambulance and received information that was somewhat unclear but indicated it might be 10 or 15 minutes away.
Kelley knew using a fire truck to transport someone in medical need was against the rules but decided this emergency warranted an exception and rushed the 18-month-old child, who was turning blue, to a hospital in the fire truck.
Kelley put the girl in a rear-facing seat toward the back of the truck, fastened a seat belt around her, piled coats around her and hooked her up to oxygen. When they arrived at a hospital 13 minutes later, Lena's color was restored, but her left side was still motionless. Waiting for an ambulance probably would have taken twice as long, Kelley said.
For that, Kelley and Bloom were placed on administrative leave, not allowed to respond to calls during an internal review of the transport. But they were reinstated in early March after Nunamaker hailed them as heroes for possibly saving his daughter's life.
"We immediately started a review after the February incident to determine how we could improve our current practices and better serve our citizens," Stafford Fire and Rescue Chief Mark Lockhart said in a press release. "We want to ensure that we always have trained, certified personnel on the scene who can provide the appropriate medical assistance in any emergency situation."
The department is taking the following step in response to the incident:
Ensure EMS providers are all affiliated with the department and certified by the Commonwealth of Virginia.
Require EMS providers be approved to practice by the department's medical director.
Create a policy requiring that the staffing and dispatch of basic life support first responders complies with state EMS regulations.
Provide at least one certified EMS member on any first responder unit that meets all these requirements.
Kelley is also a D.C. firefighter, and he had made the same decision there in the past without repercussions, and he said he would do it again.