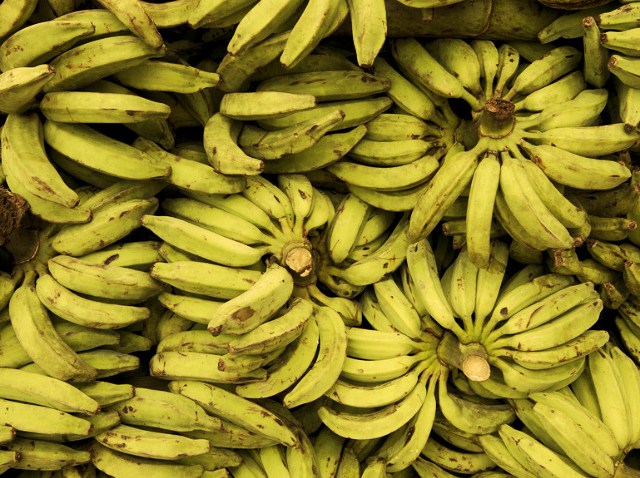 Growing plants during a warm, humid summer is nothing new.
But one garden has sprouted something unexpected. They have bananas -- in Virginia.
A Fairview Beach family has had a banana tree in their yard for a decade, reports the Fredericksburg Freelance Star -- but this summer is the first time it's actually produced fruit.
Terri Robertson inherited the tropical tree 10 years ago from her mother. It all started with one tree planted between the porch and driveway in the spring. The plant started sprouting babies, which the Robertsons promptly replanted back into the ground.
For 10 years, the plants grew a banana or two, but were never any good to eat... until this year.
With temperatures in the 90s starting in April and a record-breaking summer, the plants have had enough time and heat to sprout decent-looking bananas for the first time.
Terri's 12-year-old son, Danny Monk, tried out the new fruit, and gave it two thumbs up.
"A friend of mine dared me to try it, so I ate a couple and they taste exactly like real bananas," Monk said.
---
Fan, Follow and Text: Get the latest from NBCWashington.com anytime, anywhere. Follow us on Twitter and Facebook. Sign up for our e-mail newsletters and get breaking news delivered right to your mobile phone -- just text DCBREAKING to 622339 to sign up. (Message and data rates may apply.)