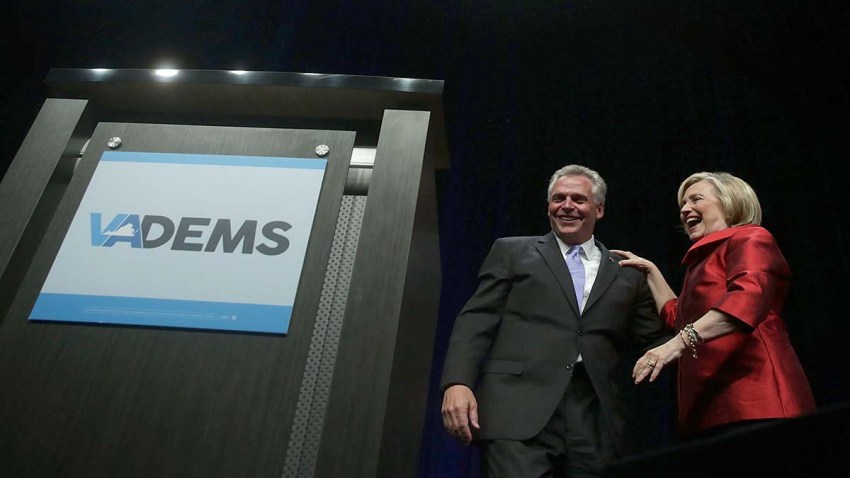 The Democratic Party of Virginia announced Saturday that its annual fundraising event will no longer be called the Jefferson-Jackson Dinner.
Chairwoman Susan Swecker said the dinner will be renamed the "Blue Commonwealth Gala." It is scheduled to take place June 16, 2018.
"The future of our Commonwealth is Democratic. The future of our Commonwealth will be painted in broad blue strokes," Swecker said in a statement. "Building off our historic victories in the 2017 election, we are excited to rename our signature event as we work to make Virginia a stronger, fairer, and more prosperous Commonwealth."
Swecker told The Richmond Times-Dispatch on Saturday that the change makes the dinner's name more inclusive and reflective of the state.

The name-change decision comes more than two years after the Arlington County Democratic Committee stopped naming their annual fundraising event after the two slave-owning former presidents.
Jefferson-Jackson dinners have been held by state Democratic parties throughout the country. But party leaders have been renaming the events in recent years to remove association with figures who have oppressed racial minorities.
Thomas Jefferson and Andrew Jackson were U.S. presidents who had owned slaves. Jackson also championed the 1830 Indian Removal Act that led to the forced relocation of Cherokee Nation.
Swecker said Jefferson's Virginia roots were a "challenge'' in the Democrats' decision-making process. His legacy looms large in the state.
Virginia's democratic party now joins the trend seen in democratic institutions in other states like Colorado, Arkansas, Georgia and Missouri, where the names of Thomas Jefferson and Andrew Jackson were also removed recently.
Although Jefferson and Jackson are considered founders of the Democratic Party, they have faced scrutiny for owning slaves. Jackson also signed the Indian Removal Act that led to the Trail of Tears, with the forced removal of Native Americans from their lands.
Copyright AP - Associated Press