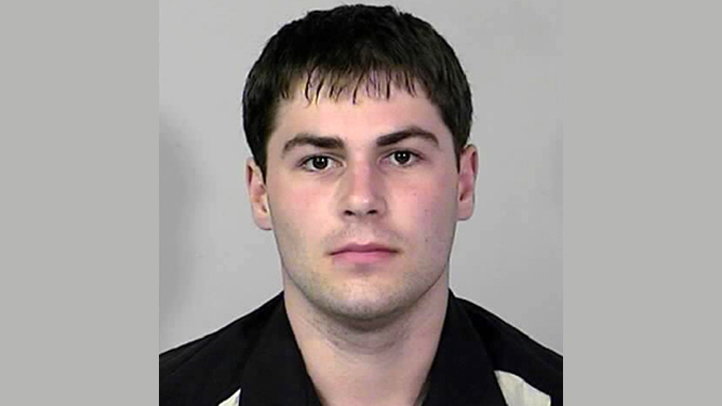 A man suspected in two bombings in Stafford County and one in Fredericksburg, Va., Tuesday morning was arrested Thursday in Montana.
Laurence Alan Stewart II, 25, is accused of explosions at the home of an ex-girlfriend, a Stafford County Sheriff's deputy's former home and another law enforcement official's home, according to the Bureau of Alcohol, Tobacco, Firearms and Explosives.
When police attempted stopped Stewart, for speeding, he drove away and led them on a chase, throwing multiple pipe bombs at pursuing officers. Some of the pipe bombs detonated, but no one was injured.
After about a 40-mile pursuit, police disabled Stewart's vehicle in Belt, Mont., near Great Falls. Armed with a handgun, Stewart ran from the car but was taken into custody. It's unknown at this time if shots were fired during the apprehension.
"This was an individual that was very dangerous. He showed that capacity in Virginia and continued that today in Montana," ATF Bradley Beyersdorf said.
Stewart is charged in Stafford County with attempted capital murder on a law enforcement officer, attempted capital murder during the commission of an act of terror, two counts of manufacture or possession of a weapon of terror, and two counts of burning or destroying by use of explosives at a dwelling. Fredericksburg is charging him with attempted capital murder of a law enforcement officer, missile into an occupied dwelling and arson of an occupied dwelling.
In Montana he faces three counts of attempted deliberate homicide for allegedly throwing pipe bombs near patrol cars and one count of felony criminal endangerment for a pipe bomb thrown near a civilian's car.
The first explosion Tuesday morning was at the former home of a sheriff's deputy in the 3100 block of Normandy Avenue in Fredericksburg about 4 a.m. A woman and her dog got out unharmed when a homemade pipe bomb was thrown in the rear of the residence, according to the Stafford County sheriff. Three rooms were damaged, windows shattered and a hole was blown through the roof.
A Virginia State Police bomb detection dog did not find any additional devices.

About 4:30 a.m., a homemade pipe bomb was thrown outside a home in the Kings Grant subdivision, causing damage to the home but not injuring anyone inside, according to the sheriff.
And about 5:30 a.m., a homemade pipe bomb was thrown to the rear of a home in the Country Ridge subdivision, according to the sheriff. Again, the home was damaged but no one was injured.
Stewart was previously wanted on charges including indecent exposure and violation of a protection order, the Associated Press reported. He is accused of exposing himself to two people while sitting in his car in North Stafford in July and August, authorities said.
The law enforcement officials targeted were investigating that case, authorities said.
Virginia State Police and the Stafford County and Fredericksburg Police Department fire marshal's offices assisted the Stafford County Sheriff's Office, Fredericksburg police and the ATF in the investigation.
Stay with News4 and NBCWashington.com for updates as they become available.
Copyright AP - Associated Press