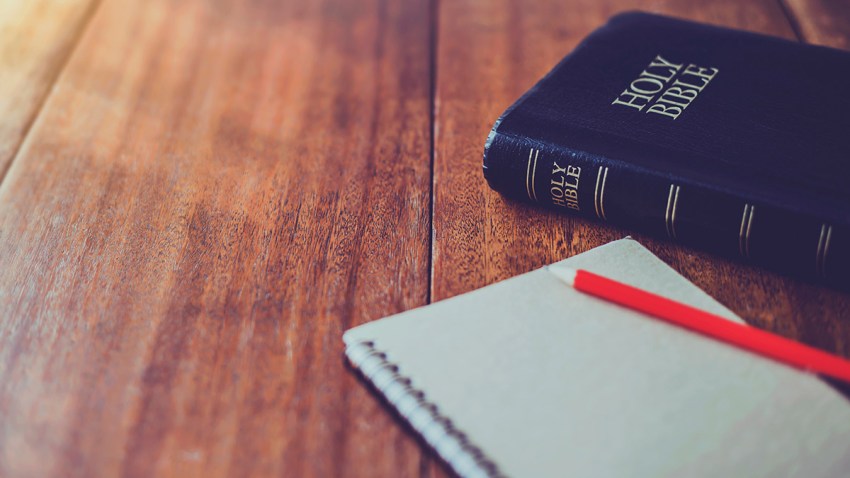 A battle is brewing at a Virginia apartment complex over a semi-retired pastor's Bible studies held in a community area.
The Free Lance-Star in Fredericksburg reported Friday the complex's owner threatened to evict Kenneth Hauge if he continued hosting Bible studies in a community room. The 86-year-old is fighting back with the help of a national nonprofit focused on protecting religious freedom.
In a statement from a spokesperson Tuesday, the company said it has not issued an eviction notice and has not restricted religious practices of residents in their homes.
The complex, Evergreens at Smith Run, says Hauge pressured tenants to join his Bible studies and made them feel so uncomfortable that they left the community room. The complex said Hauge also violated its policies by inviting nonresidents to the community room.
The Texas-based First Liberty Institute accuses the complex of blatant discrimination. It says the tenants harassed Hauge for hosting the religious classes and that he never interfered with other residents' ability to use the community room.
"In response to incidents involving the Community Room and complaints from residents, we implemented new rules governing the use of the Community Room and expressly prohibited any political or religious activities in the Community Room," the company statement said. "Since publication of the new Community Room rules, all residents have complied with them and the Evergreens at Smith Run plans no further action at this time."
Copyright AP - Associated Press