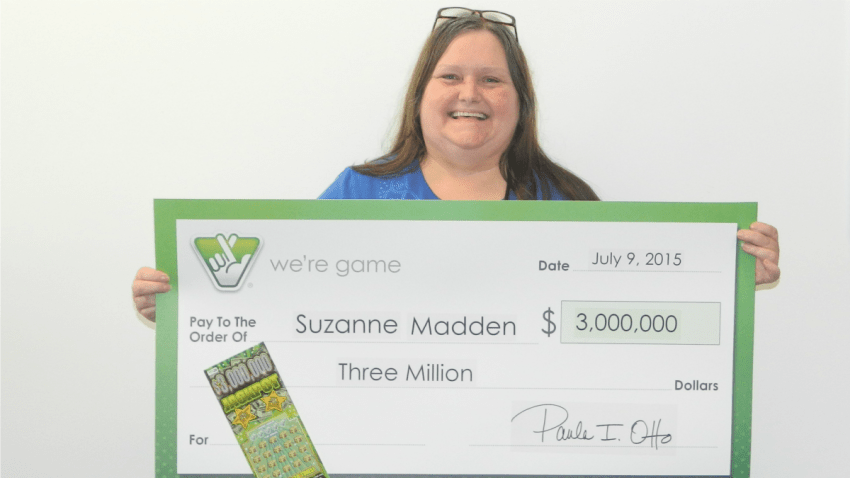 A lucky feeling has made one Bealeton woman a lot richer -- about $2 million richer.
Suzanne Madden played the Virginia Lottery's $3 million Jackpot Scratcher game, which features prizes ranging from $20 to $3 million. With a 1 in 1.5 million chance of winning, Madden won the top $3 million prize.
Madden said doesn't know why she happened to play the lottery that day."I just felt lucky," she said
She is the first of three top prize winners in the Jackpot Scratcher game. Each winner can choose between either $3 million over 30 years, or a one-time cash prize of a little more than $2 million. Madden chose the cash option.
She bought the winning ticket at the 7-Eleven at 11021 Marsh Road in Bealeton, Virginia. The store got a $10,000 bonus from the lottery for selling the winning ticket.