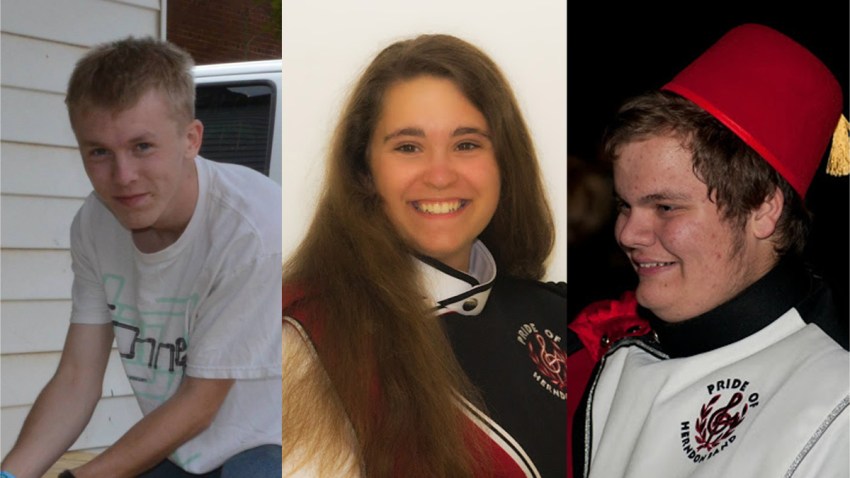 Three northern Virginia teenagers killed in a car crash in Texas were remembered at a vigil Sunday night.
Trinity Presbyterian Church in Herndon held the vigil in honor of 19-year-olds Kyle Mathers and Dale Neibaur and 18-year-old Holly Novak. The teens were 2014 Herndon High School graduates.
The three died Friday when the SUV they were riding in collided with a driver going the wrong way on Interstate 30 in Greenville, a Texas public safety official said. Both vehicles were then struck by a tractor-trailer.
Two other teens in the SUV were hospitalized after the crash, Texas Department of Public Safety Trooper Kyle Bradford said.
The driver who triggered the collision also died.
Donations to help the families with expenses may be addressed to: Trinity Presbyterian Church, 651 Dranesville Road, Herndon, VA 20170-3308. "Herndon Band Relief Fund" should be noted in the memo.
Copyright AP - Associated Press