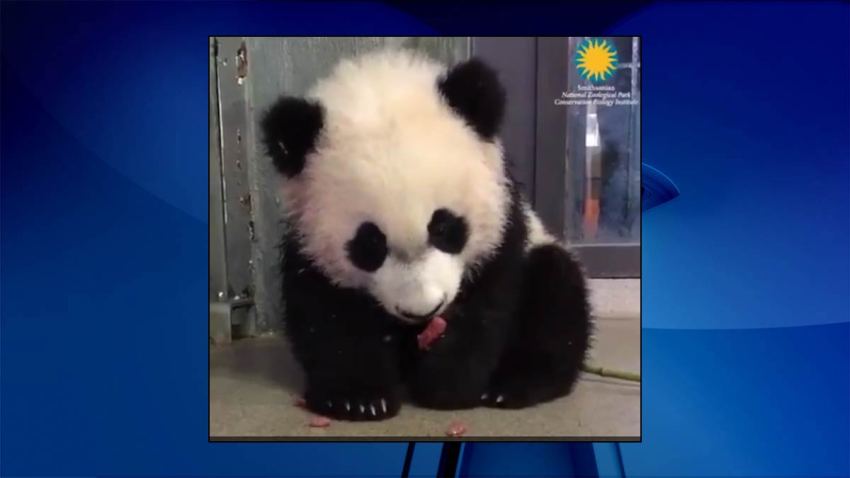 D.C.'s favorite panda cub has done it again -- this time, with biscuits.
The National Zoo posted a video of giant panda cub Bei Bei enjoying some "leaf eater" biscuits to Twitter on Thursday.
Bei Bei can be seen using his panda paws to pick up the biscuit for a few licks and nibbles.
It appears the 5-month-old cub is working on mastering his eating skills after recently venturing outside for the first time. But he's apparently notorious for getting crumbs in his fur.
That's OK, Bei Bei. It's always a struggle to contain yourself when yummy biscuits are in hand... uh, we mean paw.