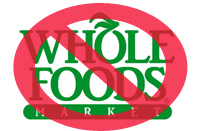 Verizon could hear you.
After announcing a new $2 fee this week for paying bills over the phone and online, the company said Friday it was bowing to the angry feedback from customers here and around the country and would scrap the proposed increase.
D.C. resident Molly Katchpole, who launched a petition against Bank of America earlier this year when the company proposed a new $5 debit card fee, had just got a new petition rolling against Verizon. She wrote on Change.org:
"It's not just about the money (though if you're like me, you don't have extra cash to be sending to a giant phone company in order to pay your own bills.) It's that Verizon thinks it can do anything to its customers, and that we're powerless to stop it. (Spoiler alert: We're not.)"
On Twitter, many @nbcwashington followers reacted with anger, some saying they would switch service over such a fee. One twitter user @mastapeterhm said "I would pay $2.00/month to never have to go in a Verizon store ever again. Their CS is awful."
The country's largest cell phone carrier took notice of the reaction, and the company's head said it would change course.

"At Verizon, we take great care to listen to our customers," president and chief executive officer Dan Mead said in a press release. "Based on their input, we believe the best path forward is to encourage customers to take advantage of the best and most efficient options, eliminating the need to institute the fee at this time."

The fee would have been applied to payments made to the wireless carrier over the phone or online with credit cards. The proposed fee would not have been applied to payments made through Verizon's through the company's autopay system, or to check or credit card payments made in the store.