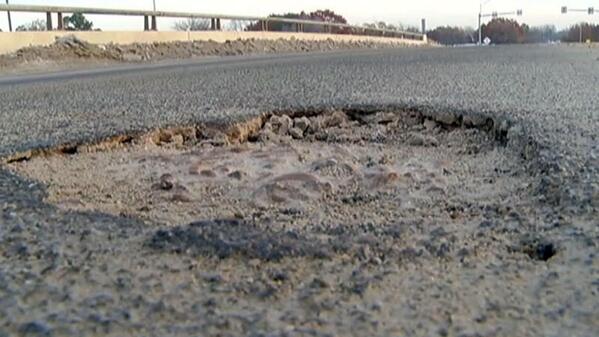 VDOT's resident pothole hunter Phil Itkwik is back and taking on potholes across Virginia.
In the video, which is the third installment in the Pothole Hunter series, Phil explains how potholes are made.
"When the temperatures rise and fall, it makes the pavement expand and contract. That's what I call pothole mating season," Phil says.
He also reminds Virginians to report any potholes on VDOT's website or by calling 1-800-367-7623 (FOR-ROAD).
In February alone, AAA fielded nearly 4,000 calls from drivers who blew a tire or reported other damage because of potholes.
Motorists are advised to slow down so they can detect and avoid potholes.