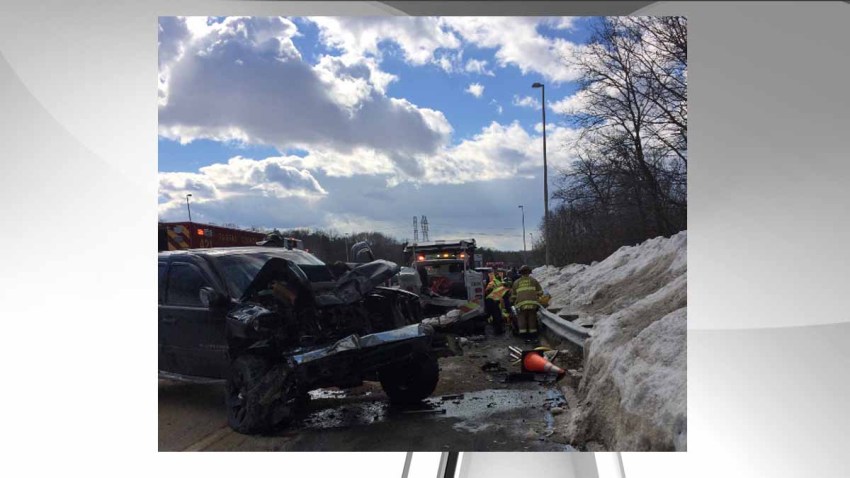 A Virginia Department of Transportation worker and a driver were hurt in northern Virginia Friday afternoon when a pickup truck driver ran off I-66, police say. The VDOT employee had stopped to help the driver of a disabled vehicle.
The VDOT employee and the driver of the disabled vehicle suffered serious injuries, Virginia State Police said.
The VDOT employee stopped near mile marker 51 of I-66 in Fairfax County to help someone with a disabled vehicle on the shoulder of the road. They were standing outside their cars when the pickup truck driver veered off the road, police said.
The pickup slammed into the disabled vehicle first, police said. The pickup then struck the VDOT employee and the other driver.
Police responded about 12:30 p.m.
The VDOT employee, the driver of the disabled vehicle and the driver of the pickup truck also were taken to a hospital with serious but non-life-threatening injuries. The pickup truck suffered serious damage in the crash; the front of the car was crushed, a photo shows.
The cause of the crash is under investigation. Charges against the driver are pending, police said.