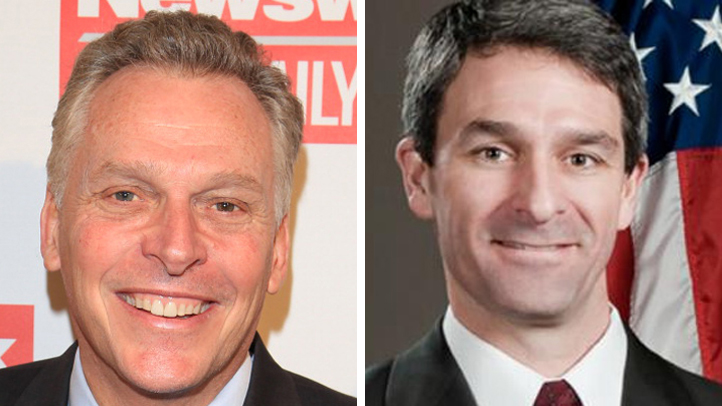 Virginia will have a third debate between its gubernatorial candidates after all.

Officials at Virginia Tech and Roanoke's WDBJ-TV said Wednesday that they will jointly be hosts for a debate on the Blacksburg campus the evening of Oct. 24, just 12 days before election day in the nation's only competitive governor's race this year.

WDBJ news director Kelly Zuber said that both Democrat Terry McAuliffe and Republican Ken Cuccinelli have agreed in principle to the panel-style debate at Virginia Tech's Haymarket Theater. She said a few details are still being resolved.

Cuccinelli adviser Christopher J. LaCivita and Ellen Qualls, a McAuliffe adviser, confirmed that their campaigns have tentatively agreed.

The likelihood of a third debate appeared faint after Cuccinelli's campaign could not resolve differences over a proposed debate jointly sponsored by AARP and the League of Women Voters, and plans for it were scrapped. The organizations had successfully sponsored debates in last year's Virginia U.S. Senate race between two former governors, Democrat Tim Kaine and Republican George Allen, and a 2009 gubernatorial debate between Democratic state Sen. R. Creigh Deeds and Gov. Bob McDonnell.

The two major party candidates have met in only one debate during a campaign that fresh polling Wednesday showed was about even. A Quinnipiac University poll of 1,005 likely voters showed 44 percent backed McAuliffe to 41 percent for Cuccinelli but a remarkable 7 percent supporting little-known Libertarian candidate Robert Sarvis. McAuliffe's spread over Cuccinelli is within the poll's margin of sampling error of plus-or-minus 3.1 percentage points.

Qualls said in an email to The Associated Press that McAuliffe's campaign has not yet ``seen any proposed rules or whether the Libertarian candidate Robert Sarvis will be invited'' to next month's debate.

Cuccinelli, asked about Sarvis's showing, said he didn't consider the Libertarian a threat to him. "I think he's probably pulling from both sides,'' Cuccinelli said.

The first debate was on a Saturday morning in mid-July before the Virginia Bar Association's annual summer retreat at the exclusive Homestead Resort in in Hot Springs, Va. The second is next week's prime time Fairfax County Chamber of Commerce debate, which will be shared with television stations across the state.
Copyright AP - Associated Press