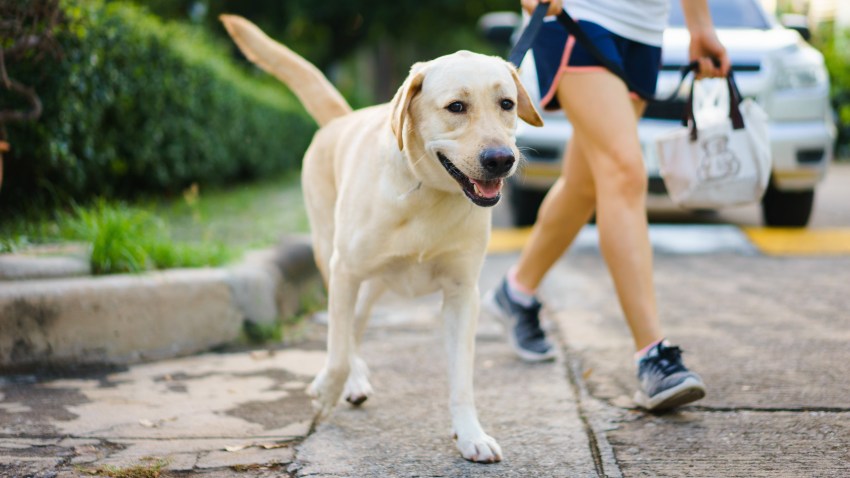 Virginia's attorney general has filed a lawsuit against a company that he says sold customers "diabetic alert dogs" that didn't have the skills or training to notify their owners of a potentially life-threatening situation.
Attorney General Mark R. Herring announced the lawsuit against Service Dogs by Warren Retrievers, Inc. on Tuesday.
Herring says the Virginia-based company sold diabetic alert dogs nationwide for $18,000 to $27,000, but the dogs it delivered were often "poorly trained puppies" that didn't have the skills or training to do the job they were purported to do.
"Our investigation shows that, in many instances, Service Dogs was simply selling a $25,000 pet, leaving customers with a huge bill and no protection against a potentially life-threatening blood sugar situation," Herring said in a statement.
Herring's lawsuit also claims Charles Warren Jr., the CEO of Service Dogs, lied to customers and donors about his military service and has never served as a U.S. Marine.
Herring says he is seeking restitution for affected customers and wants the court to block Service Dogs from further violations of the Consumer Protection Act and Solicitation of Contributions law.
Customers who believe they have been injured by Service Dogs can filed a complaint online, by phone at 800-552-9963 or via email at consumer@oag.state.va.us.
News4 has reached out to Service Dogs by Warren Retrievers, Inc. for a comment, but has not yet heard back.