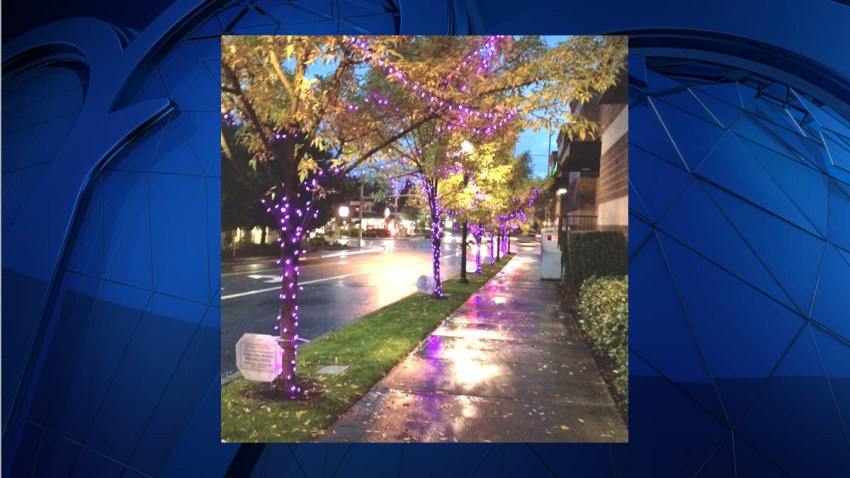 A Prince George's County community will host a lighting ceremony Monday in honor of victims of domestic violence.
As part of the Purple Light Nights campaign, Upper Marlboro will join neighborhoods around the world that, each October, light up the night with purple lights to bring attention to the impact that domestic violence has on families and children.
"We want citizens and residents, and businesses and partners to shine a purple light on their porch or in their window during all the nights of October signaling our county's unity in the fight against domestic violence," Prince George's County Sheriff Melvin High said in a press release.
Monday night at 6:30 p.m., community members can each grab a free purple light bulb at the Prince George's County Family Justice Center (14757 Main St., Upper Marlboro), which opened over the summer. The lighting ceremony is scheduled to begin at 7 p.m.
Victoria Throm started the Covington Domestic Violence Task Force in Washington state in 2004; the Purple Lights Nights campaign began three years later, according to the organization's website.
Lighting ceremonies are now held in 32 states, Canada and Guam.
This is the first event of several in October hosted by county partners united against domestic violence.