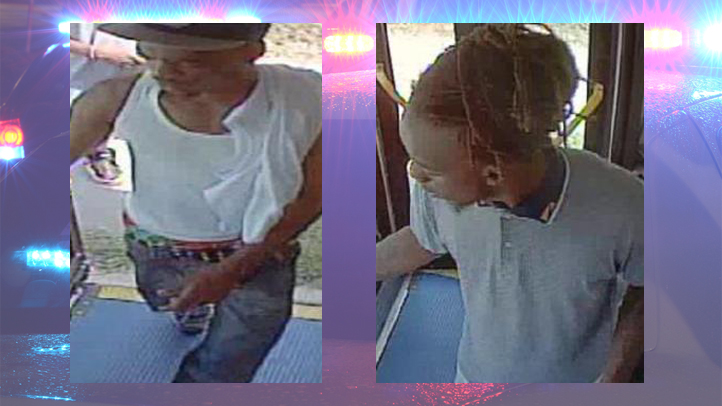 Metro Police need the public's help identifying two men wanted in connection with a robbery aboard a Metro bus last week.
The incident was reported just before 4 p.m. July 30 aboard a M4 bus in the 1800 block of Michigan Avenue NE. The two men surrounded a passenger who was standing up at the time, repeatedly punched him in the chest and grabbed his iPhone before running off the bus.
If you have any information, call police at 202-962-2121.