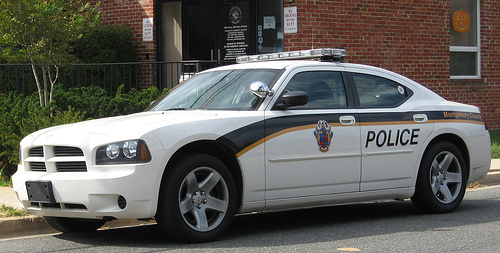 A thorough analysis of ballistic evidence from two recent homicide scenes in Olney, Md., has linked the shootings, NBC Washington's Jackie Bensen reported.
Rohan Jerome Goodlett, 35, is suspected in the shooting deaths of Punyasara Gedara and Nazir Ahmed. Police have no motive and know of no link between the victims. Goodlett lived near Ahmed in Olney.
Gedara, 41, was shot in the 3400 block of North High Street at about 4 p.m. Monday while he was walking home from his job at the Subway restaurant, where he had worked for a week.
On Friday, police found Ahmed, 81 -- the suspect's next-door neighboor -- dead at his home in the 19500 block of Olney Mill Road. He had been shot to death in his garage, police said. He hadn't been seen since March 16.
After Monday's shooting, witnesses told police they saw an older model beige Toyota Camry driving away from the neighborhood, so police ordered a lookout for the vehicle, Montgomery County Police Chief Thomas Manger said.
About an hour later, a car matching the lookout was pulled over and Goodlett was arrested on simple drug possession charges. He has been in custody ever since.
The same gun and same type of ammunition was used in the shootings, police said. Markings on 9 mm shell casings from each scene matched, Bensen reported. Markings on a live round recovered from the suspect's house also matched, so Goodlett was charged with two counts, each carrying a possible sentence of life in prison.
Goodlett had a history of mental illness, according to Montgomery County State's Attorney John McCarthy.
Previously, he had been ruled not competent to stand trial on burglary and harassment charges. The harassment charges involved a woman he'd met briefly at a car wash.
After being treated over the course of months, he was ruled competent and was ordered to stand trial, at which he was found guilty but not criminally responsible.
Goodlett had been under the supervision of the Maryland Department of Health and Mental Hygiene, which later found the suspect OK to enter back into society, McCarthy said. The Department of Health and Mental Hygiene is reviewing the situation, a spokesman said.
Gedara and his wife moved to the area from Sri Lanka after winning a lottery and a trip to the U.S. with work privileges. They moved in with his uncle, who was working in his yard on Bantry Way Monday and heard the shots.