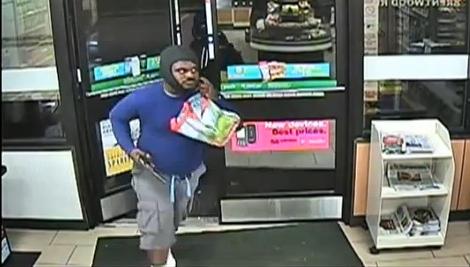 Police need the public's help in identifying two men wanted for robbing a 7-Eleven in Northeast last week.
According to D.C. Police the two men entered a 7-Eleven in the 1200 block of Brentwood Road NE just after 11 p.m. June 20, showed a handgun and stole cash.
Police described the first suspect as a black man, between the ages of 19 and 22, standing 5'2" tall, larger build, medium complexion with facial hair. At the time of the crime he was wearing a black mask, long-sleeved blue shirt, gray shorts and white shoes. He had a black revolver with him at the time.
The second suspect is described as a black man between the ages of 17 and 19 standing about 5'8", with a slim build and medium complexion. Police say he was wearing a black mask, a black Nike hooded jacket, blue jeans and gray shoes.
If you have any information on the incident, contact police at 202-727-9099.