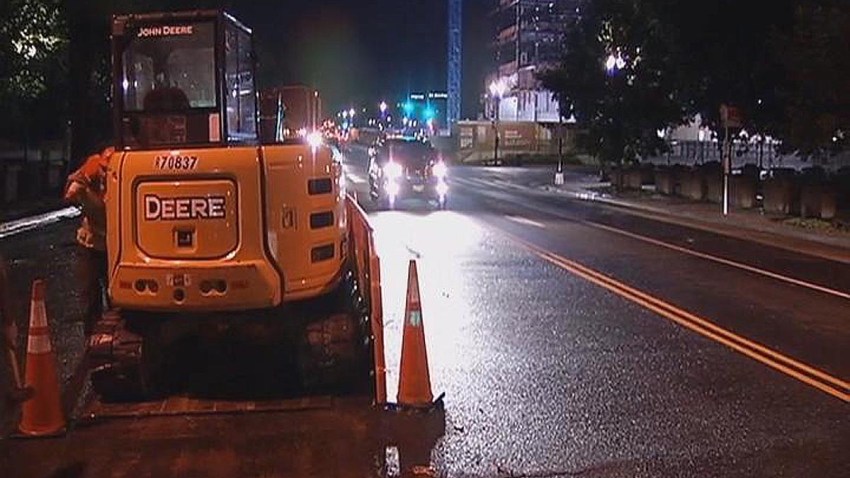 For a third straight morning, a sinkhole will make the commute into downtown Washington more difficult than usual.
Two northbound lanes of 14th Street between Constitution and Pennsylvania avenues NW will be closed again Friday as workers repair a sinkhole.
The repair work is expected to be complete by Friday evening.
The two-by-four-foot sinkhole opened Tuesday.
DC Water thought a 51-inch sewer could have caused the sinkhole but has learned, after excavating the road, that the pipe is in proper working condition.
The street is one of the most heavily traveled commuter routes into the District of Columbia from Virginia.
Drivers are encouraged to take an alternate route to avoid congestion.
Sinkhole blocking middle lane of NB14th St NW at Constitution Ave. New details on #News4Today at 6a. @nbcwashington pic.twitter.com/BMPYMyymgU — Molette Green (@MoletteGreen) July 9, 2014