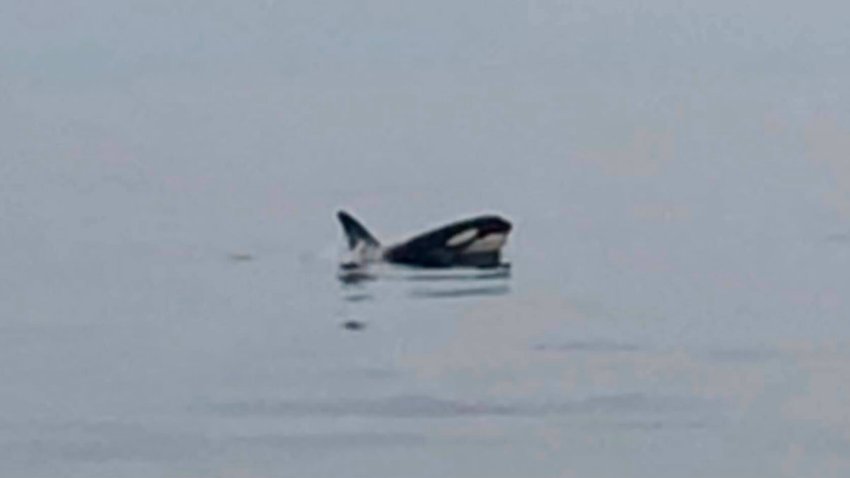 A charter boat captain says he spotted two killer whales off the coast of Virginia Beach last Sunday.
Bill Pappas Jr., a charter boat captain at Playin' Hookey Charters, said he saw two orcas just 65 miles off the coast during a sea bass fishing trip.
Pappas said they sailed alongside one orca for about a mile and then slowed down to see "nature's beauty in person," he wrote in a Facebook post.
As they were heading back, they were in for another surprise when they spotted another killer whale headed east.
"Truly one of the coolest things I've ever witnessed on the water," Pappas wrote.
Alexander Costidis, a coordinator for the Virginia Aquarium and Marine Science Center, tells NBC Washington that spotting a killer whale isn't completely rare.
"Orcas are incredibly cosmopolitan and can therefore be found in all of the world's oceans," Costidis said in a statement.
However, there are other species of whales common to the Virginia Beach area, including humpback, North Atlantic and minke whales, Matt Klepeisz, public relations manager for the aquarium, said via email. Sightings of different species can vary depending on the season.
Costidis said that killer whales can be found anywhere in the ocean between the mid-Atlantic and Gulf of Mexico, although it's not their primary home.