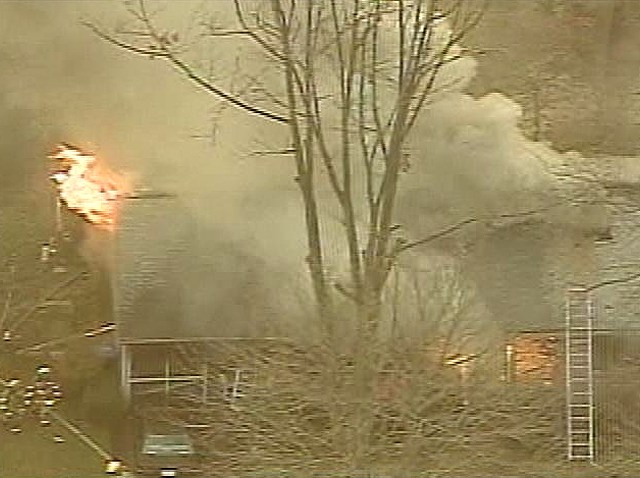 Two Fairfax County, Va., men are dead following a two-alarm fire in their home.
The deadly blaze broke out around 6:30 a.m. Tuesday at 5643 Heming Avenue in North Springfield.
About 60 firefighters responded, encountering heavy fire coming from the rear of the house and heavy smoke from all the windows of the two-story home.
Fairfax County Fire and Rescue spokeman Dan Schmidt said the men were found inside during a search of the home.
Schmidt said fire crews took an attack position inside the house when the kitchen floor began to collapse. One firefighter was taken to a hospital with injuries that aren't life threatening, Schmidt said.

Crews took about an hour to bring the blaze under control.
One firefighter was transported to the hospital with non-life-threatening injuries.
The identities of the victims have not been released, but one resident said it was an elderly man and his son.
Gas fed the fire, the cause of which is still under investigation, Fairfax County authorities said.
Copyright AP - Associated Press