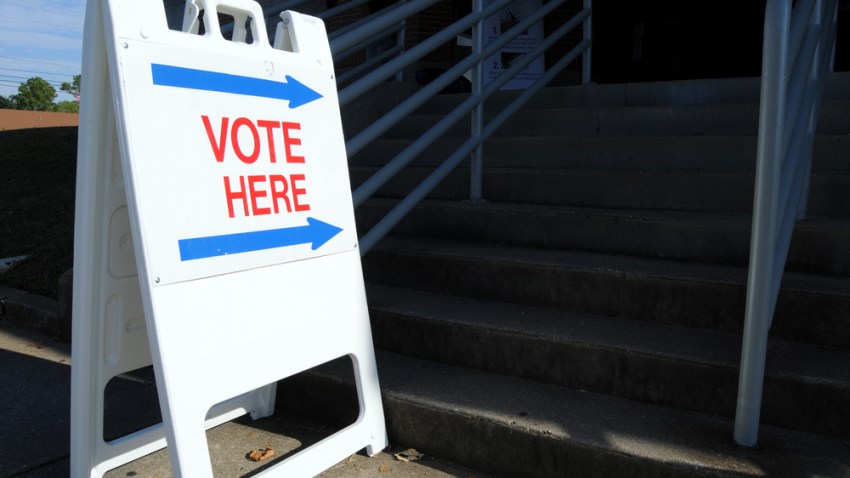 State senators Ralph Northam and Mark Herring captured the Democratic nominations for lieutenant governor and attorney general, respectively.
Northam, a pediatric neurologist from Norfolk, captured 51.5 percent of the vote, defeating former White House technology Chief Aneesh Chopra. Northam will face Republican E.W. Jackson in November.
Political analysts said Democrats see a likely path to victory in that election due to Jackson's controversial statements, placing him at odds with moderates in his party.
Herring, 51, defeated newcomer Justin Fairfax with nearly 52 percent of the vote. He will take on state Senator Mark Obenshain in November. A Democrat hasn't held the post of attorney general in more than two decades.
Herring celebrated his victory Tuesday evening in Leesburg, Va.
"We're going to tell a positive story of a bright future for Virginia and it's going to be our ticket that brings that positive view of the future forward," Herring told News4's Northern Virginia Bureau Chief Julie Carey.
Republican Ken Cuccinelli and Democrat Terry McAuliffe are already nominees for governor, leaving the off-year primary without its marquee races.
At many polling locations, Carey reported election workers outnumbered voters. At George Marshall High School near Tysons Corner, just 102 of 5,000 registered voters had cast ballots by 4 p.m.In Loudoun County, longtime Delegate and House Transportation Committee Chairman Joe May lost to Dave Larock in the Republican primary. Many believe May lost for voting in favor of a recent transportation funding bill.
May has been in the House for 19 years.
Longtime Winchester Delegate Beverly Sherwood lost her bid for re-election to an 11th term to conservative challenger Mark Berg, who focused on her transportation vote.
House of Delegates Speaker Bill Howell easily survived his challenger.
Turnout was low, as expected. Voter Joseph Lynch told News4 the only reason he voted Tuesday was because he got a call about the attorney general race Monday.
"Somebody said, 'I'm calling you about Mark Herring,' and I said, 'Who is he?' I had no clue that I was supposed to vote today," Lynch said.
Copyright AP - Associated Press