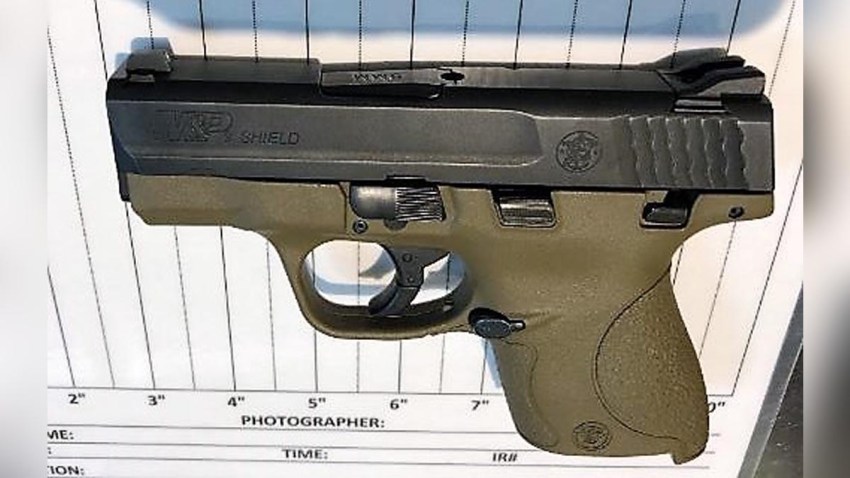 A Northern Virginia man was arrested Friday at BWI Airport after Transportation Security Administration officers caught him with a handgun in his carry-on luggage.
TSA caught the Reston, Virginia, man and the unloaded gun at a checkpoint X-ray machine in the Baltimore-area airport, a spokesperson said.
A TSA officer spotted the 9-mm handgun and contacted the Maryland Transportation Authority Police, who confiscated the gun and detained the man for questing before arrest, the TSA said.
The handgun seizure is the 11th handgun caught by the TSA at the airport so far in 2019, the agency said, marking half of all gun seizures in 2018, which was 22.
"If the number of guns that travelers bring to BWI Airport checkpoints continues at this pace, it is likely to set a record for guns at the airport checkpoints well before the end of the year," the agency said in a statement. "TSA would prefer to see that trend go in the opposite direction with fewer travelers bringing their guns to checkpoints."
Across the county, 4,239 firearms were discovered in carry-on luggage in 2018, representing a 7 percent increase from the 3,957 discovered in 2017. The agency said 86 percent of firearms detected at checkpoints were loaded and nearly 34 percent carried a bullet.
The TSA warns people who bring firearms to a checkpoint could be subject to criminal charges and civil charges up to $13,000 for weapons violations.