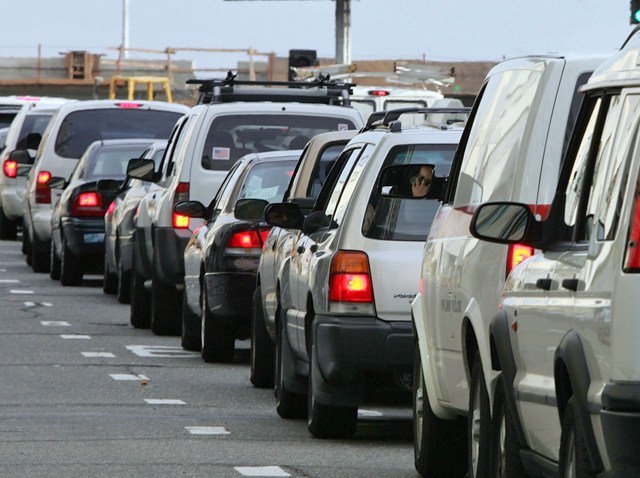 No more having to wait for traffic on the 8s.
In fact, you'll soon be able to see for yourself what traffic jams lie ahead.
The Washington Business Journal is reporting that the automotive systems maker Visteon is teaming up with Fairfax-based TrafficLand to bring a new service for drivers in Washington.
The new service will allow drivers to get real-time traffic information including live video feeds from traffic cameras.
Drivers can use this information to "make important decisions that can offer significant time-savings," said TrafficLand chief executive Lawrence Nelson.
Visteon did not say when the new system would be available.
TrafficLand aggregates traffic video in more than 50 cities.
The company is also providing live video feeds for Visteon's new iPhone app called TrafficJamCam which is available in Washington, Baltimore and 17 other cities.