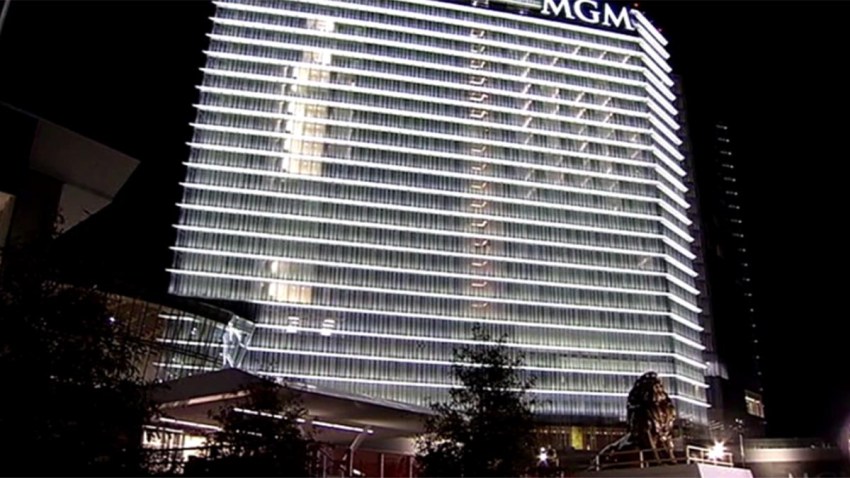 While excitement for the opening of MGM National Harbor builds, so does concern about traffic in the area.
Some lawmakers said the state did not do enough to stop gridlock in the area.
In Prince George's County Thursday, Maryland Secretary of Transportation Pete K. Rahn boasted about the millions of dollars Gov. Larry Hogan is pouring into transportation projects, but with no money going into troubled Maryland Route 210, a major entry point for the new casino, it was hard for the council member for that area to focus on much else.
"Residents are just downright scared," Council member Obie Patterson said. "They don't understand how they're going to get out of their driveways into the main Oxon Hill drive … It's just a frightening experience, and I just think we've been failed."
For decades, people who live in southern Prince Georges County have been promised overpasses for 210 to help with the incredible congestion on that roadway. Numerous proposals have been drawn up, but nothing has happened.
"It's been under construction now, and in the design-build phase, for three years, so we need to try to really accelerate and put additional resources into completing the construction as quickly as possible," Prince George's Department of Public Works and Transportation Director Darrell B. Mobley said. "As you know, MGM will be opening Dec. 8."
Major cuts in state revenues, including lower gas prices decreasing the state's gas tax, has cut millions of dollars in state transportation dollars, Rahn said. The 210 improvements most likely will not happen until 2018.
"We know what needs to be done from a standpoint of how can we improve it," Rahn said. "I don't have the money at the moment."
But he did have an idea of where that money could come from: Casino revenues.
"One of our hopes is how to try to leverage the money from the tax that's dedicated to improvements there that's coming out of the casino," he said.