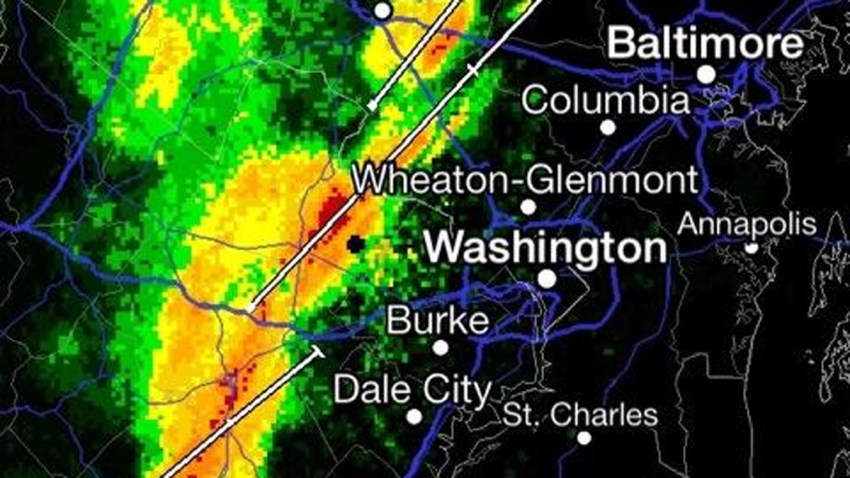 A tornado watch for Anne Arundel, Calvert and St. Mary's counties expired at 5 p.m. Friday after a wave of severe thunderstorms quickly rolled through the area Friday afternoon, according to the National Weather Service.
Warnings for the Southern Maryland counties expired earlier in the day. Earlier tornado watches in Northern Virginia and the D.C. area were canceled.
A weather watch means that conditions could allow severe weather to form. A warning means that severe weather is imminent or has been spotted.
A cold front moved across the region Friday, bringing rain and some storms.
Frederick County and several Virginia and West Virginia counties may see surges of strong winds and a cold front moving through the area.

Get the latest weather from NBCWashington.com:
Download our NEW free weather apps for iPad and iPhone. You can also follow us on Twitter and Facebook, and sign up for our e-mail newsletters.