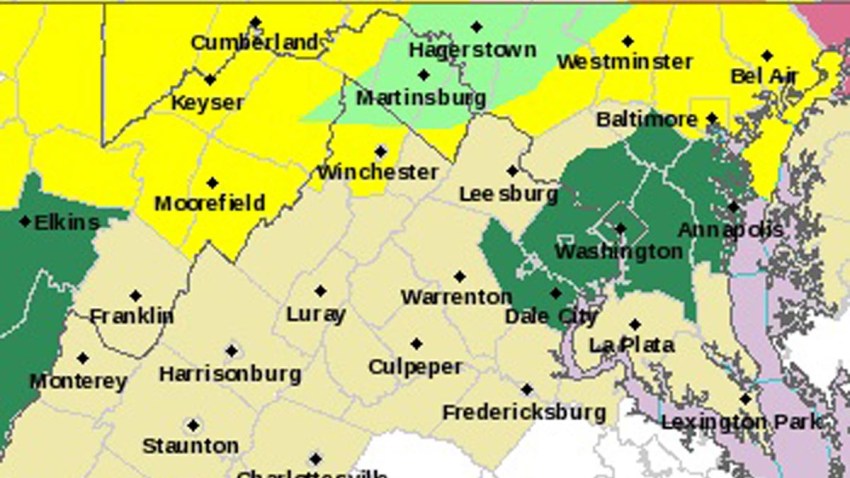 A severe thunderstorm watch is now in effect for Anne Arundel County until 7:45 p.m.
A tornado watch for parts of Maryland and Virginia was canceled before 7 p.m., a flash flood watch is in effect until midnight.
The flash flood watch covers D.C.; Anne Arundel, Howard, Montgomery, Baltimore, Harford, Prince George's, Harford, Arlington, Fairfax and Prince William counties; and the cities of Falls Church, Alexandria, Manassas and Manassas Park.
Stay with NBCWashington.com for updates.