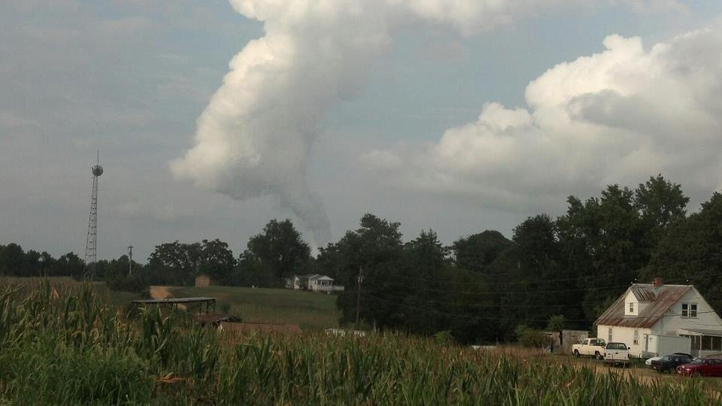 Law enforcement confirmed a tornado on the ground in southern Maryland Tuesday afternoon.
At 5:56 p.m., the tornado was near Hallowing Point and moving northwest at 5 mph.
Storm4 meteorologist Doug Kammerer described it as a weak tornado that started as a waterspout over the Patuxent River.
A tornado warning for eastern Charles, northern St. Mary's, southeastern Prince George's and western Calvert counties expired at 6:30 p.m., by which time the storm had mostly dissipated and didn't seem likely to pose a further threat, Kammerer said.
People in the warned area were warned to move to an interior room on the lowest floor of a sturdy building and avoid windows, or if outdoors or in a mobile home or vehicle, to move to the closest substantial shelter and beware of flying debris.

Get the latest weather from NBCWashington.com:
Download our NEW free weather apps for iPad and iPhone. You can also follow us on Twitter and Facebook, and sign up for our e-mail newsletters.