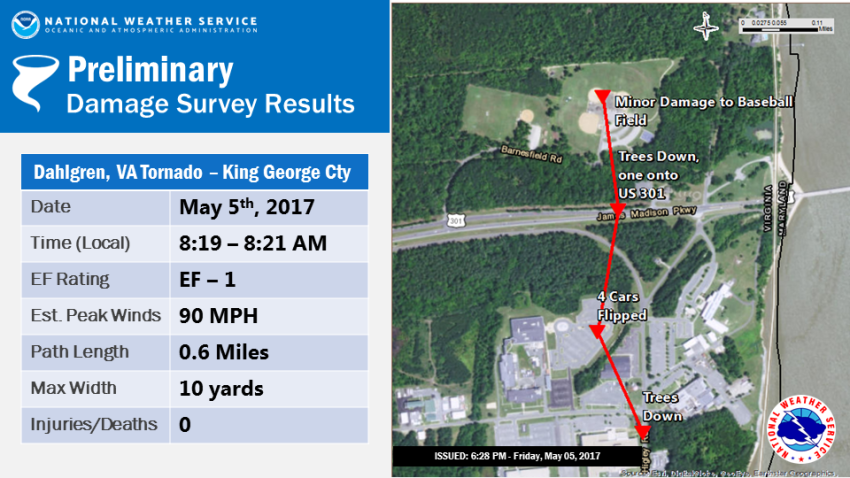 A small tornado struck an area in Virginia just across the Potomac River on Friday morning, according to the National Weather Service.
The NWS confirmed a narrow, 10-yard-wide tornado hit Dahlgren, Virginia, in King County around 8:20 a.m. Friday, May 5. The tornado lasted about three minutes and covered 0.6 miles in its path.
The weather agency said peak winds were 90 mph. Some rotation was spotted by radars at Joint Base Andrews and Reagan National Airport.
There were no reports of injuries. However, four cars in a parking lot were turned over, and a couple of trees were snapped and uprooted as the tornado moved through the area.
Baseball fields to the north of U.S. 301 were hit first as winds destroyed an equipment shed, blew bleachers into a fence and damaged a metal bench. The NWS said the storm was rated EF-1 on the Enchanced Fujita scale, which puts wind speeds between 86 and 110 mph.