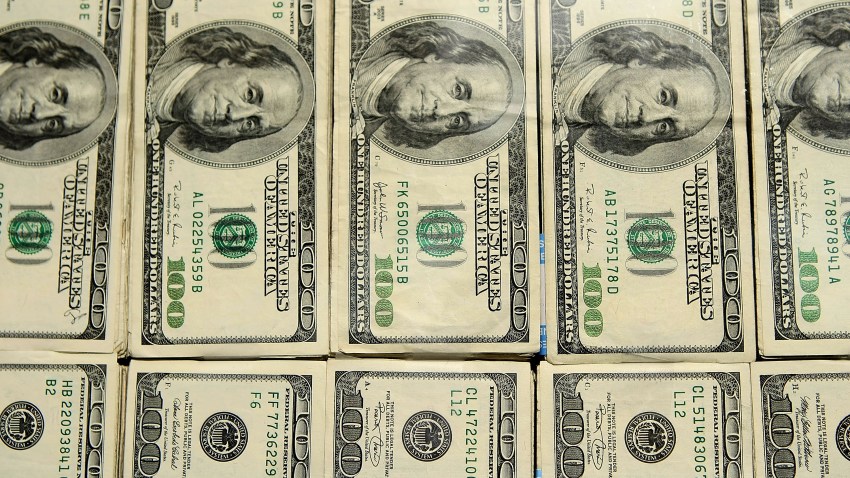 The old "Hee Haw" TV program had a popular ditty, part of which went like this:
"Gloom, despair and agony on me,
"Deep dark depression, excessive misery."
We were thinking about this doggerel this week as members of the D.C. Council agreed to give up their 2010 annual raise in next year's budget.
D.C. Council Chairman Vincent Gray said he was "extremely pleased" that the members took the step just as the city is about to cut 1,600 jobs and curtail pay raises for city workers.
"My colleagues did not hesitate," Gray said, adding that the members "recognize they should not be shielded from the consequences of the dismal economy."
Little noticed in this sacrifice is that the council members are -- are -- getting a raise. Right now. And it's nothing to sneeze at. It's 4.5 percent.
The council secretary's office told NBC4 that the raise is not yet in the paychecks of the council members, but it will be retroactive to Jan. 4. That will bring the council salaries to nearly $126,000 per year. They were just $92,000 in 2006.
The automatic cost of living raise is calculated each January.
We acknowledge that the jobs are difficult and council members are busy seven days a week. But it's a losing battle to defend the salaries.
• Another Fenty Trip
Mayor Adrian Fenty took a brief trip Monday. But this one was just on a new express Metro bus from Columbia Heights to downtown.
The mayor was promoting the new service with Washington Metropolitan Area Transit Authority board chair and Ward 1 Council member Jim Graham.
There was an astonishing turnout of reporters. But most were there to ask the mayor about his secret four-day trip out of town over the weekend.
The mayor's reluctance or refusal to be more open about his out-of-town travel is on the verge of becoming an issue.
Chairman Gray told NBC4 that the mayor ought to disclose more about his trips. Some on the council are thinking the city's ethics law ought to require more disclosure.
This really wouldn't be a big deal -- the mayor is entitled to private time -- except for the bad history of mayoral travel in D.C. and Fenty's recent trip to Dubai, halfway around the world.
The mayor did not disclose that long trip in advance and afterward only acknowledged that he had gone. He described it as a personal trip and told WTOP that he had "always wanted" to visit Dubai.
Only later was it learned that the Dubai government, which does business around the world, including in the United States, had paid $25,000 for the expenses of Fenty, the mayor of the nation's capital. Fenty also disclosed that the Chinese government picked up about $11,000 of his Olympic visit last year.
So where did he go this past weekend?
"I was on a personal vacation, and I had a great time," he said in response to WTOP reporter Adam Tuss. "I really appreciate your asking."
But Fenty gave no details.
NBC4 tried, referencing China and Dubai.
"Can you just say in this trip, it was a personal trip -- nobody paid for anything but you and your family?"
"Correct," Fenty replied.
Chairman Gray says having the mayor on mystery trips is not a good idea. Gray noted that Fenty and City Administrator Dan Tangherlini were out of town at the same time recently, leaving deputy mayor for education Victor Reinoso in charge.
"I certainly have no idea where the mayor was," Gray said. "But again, I think this information should be public. We can respect people's privacy. We understand that. And everybody has the right to go out of town or take a vacation. But I do think in these positions, people do need to know where you are."
The mayor says he's in contact by telephone and e-mail several times a day even when he's away. And there's something to that defense.
But mayors Marion Barry, Sharon Pratt and Tony Williams all ran into the buzz saw of being gone too much or being unaccounted for when they were out of town.
Mayor Fenty is running for re-election, and even critics say he has a lot going for him. Why doesn't he reach some compromise on disclosing trips? There's lots of room to be flexible. It seems like an unnecessary headache that can only come back to haunt him.
• Vote No Prostitution?
At-large Council member Kwame Brown had a novel idea to promote D.C. voting rights.
It was Sen. John Ensign, R-Nev., who was responsible for the tacked-on amendment that would obliterate the city's anti-handgun law if the voting rights bill passes.
So Brown suggests another amendment, to make it illegal for anyone to cross state lines to engage in legal prostitution. That would put a big bite on Nevada, where prostitution is legal.