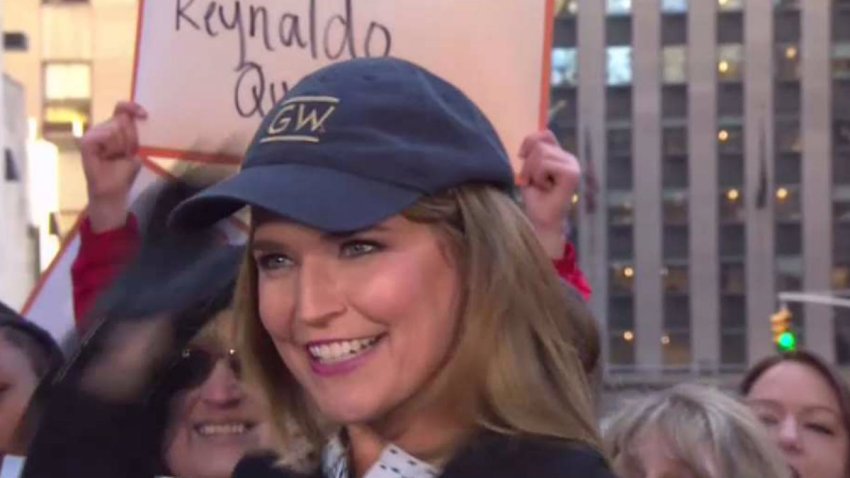 Savannah Guthrie, NBC News' "TODAY" co-anchor, announced she will be George Washington University's 2019 commencement speaker.
"I'm ready," she said during the broadcast Wednesday. "Actually, I'm not ready I got to write the speech. I wrote some thoughts but I haven't done it yet, but I will and I'll be ready."
She joined "TODAY" as a co-host of the third hour in June 2011. Now, beyond being a co-anchor, she also serves as NBC News' chief legal correspondent.
In 2017, Guthrie became a New York Times bestselling author with her children's book, "Princesses Wear Pants," which she co-authored with Alli Oppenheim.
This year's commencement will be on Sunday, May 19. Christine Darden, a former NASA engineer, and Cindy McCain, a businesswoman and philanthropist, will both receive honorary degrees from GW.
The University's commencement is the only college graduation held on the National Mall. Previous commencement speakers for GWU include Marcia McNutt in 2018 and Sen. Tammy Duckworth, D-Ill., in 2017.
"I can't wait," Guthrie said. "It's such an honor."