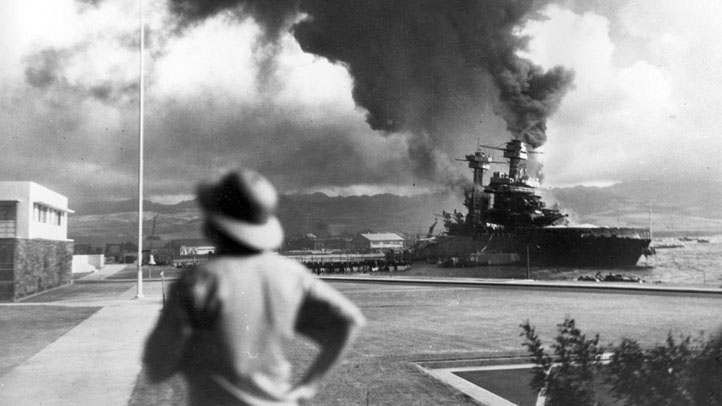 Addressing Congress in 1941, President Franklin D. Roosevelt said, "Yesterday, December 7, 1941—a date which will live in infamy—the United States of America was suddenly and deliberately attacked by naval and air forces of the Empire of Japan."
Wednesday marks the 70th anniversary of the attack on Pearl Harbor. Remembrance ceremonies will be held at across the country and here in D.C.

A wreath-laying ceremony at the Navy Memorial will start at 1 p.m.

Another wreath-laying ceremony at the National World War II Memorial scheduled for 1:53 p.m. has been canceled due to inclement weather.
At 7 p.m., the National Archives, in partnership with the Newseum, will host a free public program about the first news coverage of the attack. The program, "It is No Joke - It is a Real War"" How Americans First Learned of Pearl Harbor, will be hosted by journalist Marvin Kalb. More information here.