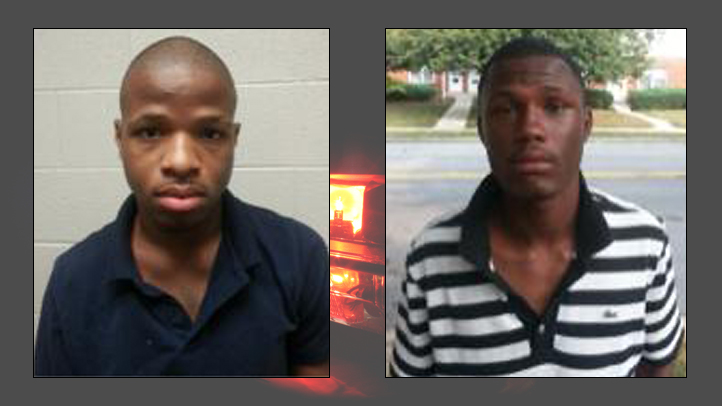 Prince George's County police arrested three teenagers in the armed robbery of a Potomac High School student's new Air Jordan 3s at gunpoint in Temple Hills, Md., Monday afternoon.
The victim told News4's Tracee Wilkins three other students took his sneakers just after they got off a school bus at Gaither Street and 25th Avenue about 3:40 p.m.
The boy told police 17-year-old Collin Younger pushed him as soon as they stepped off the bus and when he tried to confront Younger, 17-year-old Deallo Carroll put the victim in a chokehold and pointed a gun at him. That's when a 14-year-old boy removed the victim's sneakers, police said.
Carroll threw the victim to the ground, and the three teens ran from the scene, police said.
Carroll, Younger and the 14-year-old were arrested Tuesday night and admitted their involvement, police said.
Detectives found the boy's sneakers, a BB semi-automatic handgun and a revolver in Carroll's home, police said.
The three teens are charged with armed robbery and first-degree assault. Carroll and Younger are charged as adults.
The victim told Wilkins he worked all summer to save up for two pairs of the $169 sneakers along with new school clothes in time for the school year.