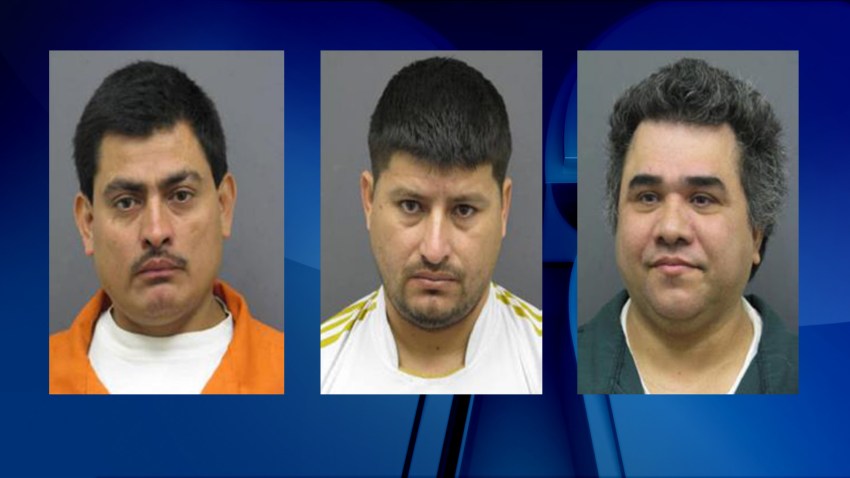 Three different men were charged with sexually assaulting a Prince William County girl, starting when she was five years old.
Douglas Vladimir Monge Baires, 39, of Manassas; Walter Antonio Canales Reyes, 31, of Manassas; and Santos Andres Flores Rios, 47, of no fixed address; were charged with taking indecent liberties with a child, police said.
Monge Baires and Canales Reyes were also charged with multiple counts of rape, and Monge Baires with two counts of object sexual penetration.
According to detectives from the Special Victims Unit, the girl was sexually assaulted by all three men while they resided at the victim's home. The three men were not known to one another and stayed at the residence at different times.
The assault was reported after the victim, now 9 years old, disclosed information to her family members about the sexual encounters. The family members then notified the Department of Social Services and police.
They were all held without bond. Court dates are pending.