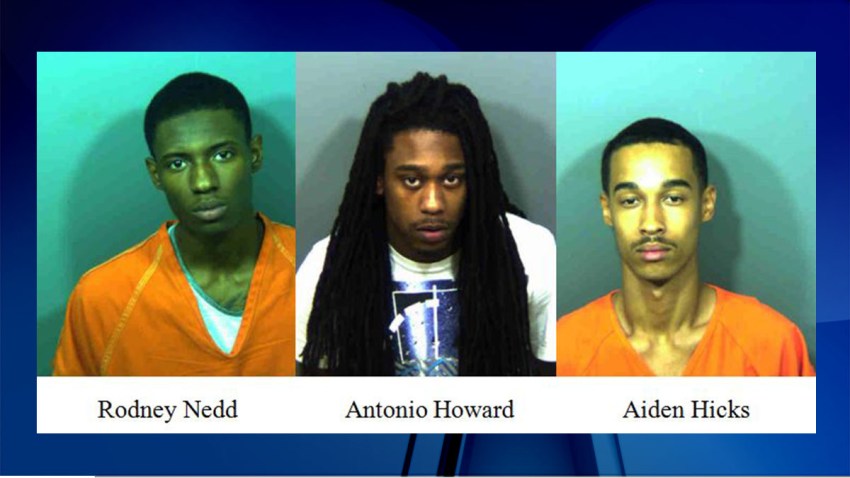 Three men were arrested in connection with the shooting death of a man on May 2 in Brandywine, Maryland.
Prince George's County police said Rodney Nedd Jr., 21, Antonio Howard Jr., 22, and Aiden Hicks, 19, all of Brandywine, were arrested Monday. Investigators said the shooting death was likely related to a marijuana-related robbery.
Officers were called to the 15100 block of General Lafayette Boulevard around 1:45 p.m. on May 2. When they arrived, they found Ra'Shaad Hargrave, 22, of Waldorf, suffering from gunshot wounds. He was pronounced dead on the scene.
Police said the three suspects are charged with first-degree murder and related charges.