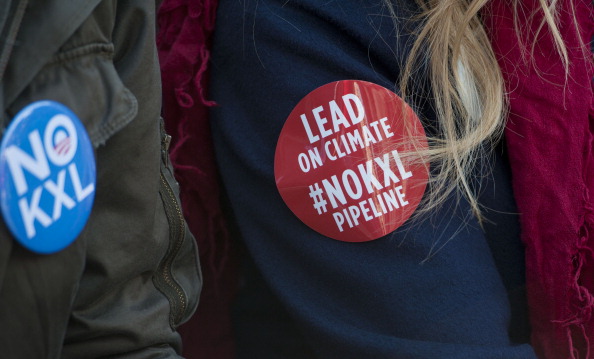 Thousands of protesters braved cold and windy weather weather Sunday afternoon and came together in the hope of encouraging President Obama to act against climate change, in accordance with statements made in the president's State of the Union address this week.
Organizers estimated that over 30,000 people participated in Sunday's protest, which would have made it the largest climate-related rally to date.
The focus of many protesters' ire was the proposed Keystone XL pipeline, which would transport synthetic crude oil and tar sands from Alberta, Canada through several U.S. states, terminating in Port Arthur, Texas. In January 2012, Obama denied a permit application through the State Department from TransCanada to go ahead with the project.
Obama did not specifically mention Keystone XL in Tuesday's address to a join session of Congress, but he did say "we must do more to combat climate change."
"If Congress won't act soon to protect future generations, I will," Obama said. "I will direct my Cabinet to come up with executive actions we can take, now and in the future, to reduce pollution, prepare our communities for the consequences of climate change, and speed the transition to more sustainable sources of energy."
On the Mall Sunday, protesters urged Obama to keep his promise and, if necessary, combat climate change through new regulations issued by the Environmental Protection Agency rather than through congressional action.