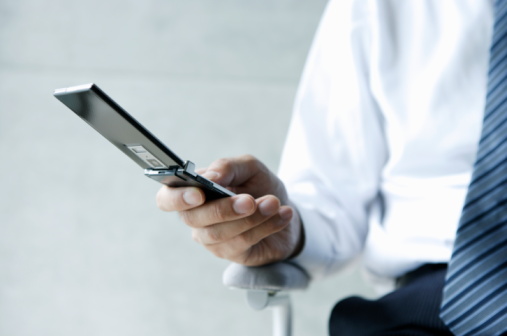 A judiciary rules committee is considering whether to ban cell phones from all courthouses in Maryland.
At present, courthouses in Maryland make their own policies on cell phones. Some ban them but many do not.
The rules committee voted against a ban in October. But Robert Bell, chief judge of the Maryland Court of Appeals, resurrected the issue in a memo last month. Bell wrote that he asked the court whether cell phones should be kept out of courthouses, and a majority of the judges said yes.
The potential ban is now on the rules committee's agenda for its March 5 meeting.
Supporters said a ban could keep witnesses safer -- particularly in Baltimore, where visitors have photographed so-called "snitches" with cell phone cameras -- and minimize disruptions, according to the Baltimore Sun.
But others say, with approximately 250 million cell phone subscribers in the U.S., it's unrealistic to have such a ban and it would unreasonably restrict access to public information.
"By shutting this down, you're really shutting down information," Ron Sylvester, a Wichita ( Kansas) Eagle reporter who has spent the past two years live-Tweeting trials, told the Sun.
Either way, it could get confusing.
"The courts are going to have to decide at some point ultimately is the system going to be open, and are we past the era when this would be an intrusive" thing, Gene Policinski, executive director of the First Amendment Center in Tennessee, told the Sun. "This is really all about balancing the right of the public to know what's going on in the courts versus the right of the public to have a fair trial. Those ought to be the considerations."
There could be some exceptions to the ban, including judges, attorneys and possibly the media. But even if journalists are allowed to bring their phones into the courtroom, individual judges could still decide whether or not they're allowed to use them.
Copyright AP - Associated Press