An 84-year-old woman says someone is taking her beloved figurines and decorations from her yard in Hyattsville, Maryland, and she wants police to bring the person to justice.
Fern Edwards says collecting statues and ornaments for her lawn became a hobby as she got older.
"They were precious to me, you know, they were my ⁠— that's my life. I don't have much at my age, you know, after you get so old you don't have much, but they were my pleasure," she said.
But her fairy tale yard is now missing many of its characters.
Edwards says someone stole a Little Red Riding Hood figure, a Humpty Dumpty statue, a goose, a pelican and six large fairies.
She started locking her gate, posted a "Keep Out" sign and installed a hidden camera.
Photos from the camera captured a person of interest.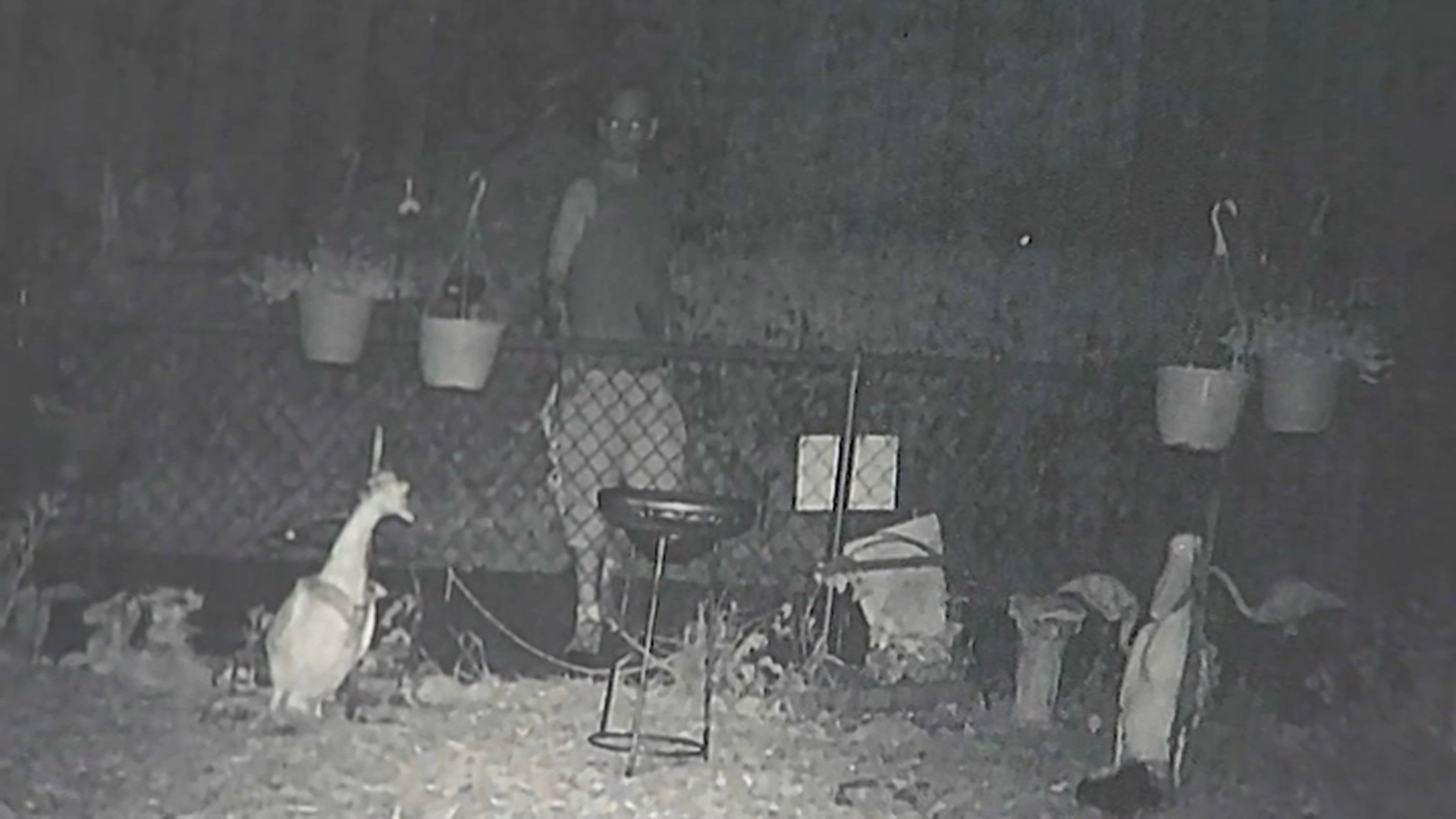 "Here's my goose and he's got him on a rack outside the fence. He's already got him," Edwards said while showing News4 surveillance photos.
Prince George's County detectives say the man is a person of interest, but they haven't yet called him a suspect.
"If I had a can of spray paint I'd like to spray him right in the face," Edwards said.