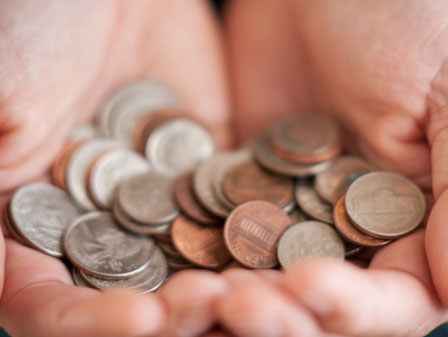 Virginia Delegate Bob Marshall -- the same lawmaker who wants to ban gays and lesbians in the Virginia National Guard, despite the repeal of Don't Ask Don't Tell -- has a new idea.
Virginia should mint its own coins.
Marshall (R-13th District), a 20-year veteran, plans to introduce legislation during the Jan. 12 session of the General Assembly that would call for the Commonwealth to study minting its own coins in order to compete with what he calls "the monopoly of the Federal Reserve System," reports InsideNova.com.
"We can't mint money, but we can mint gold and silver coins," Marshall told InsideNova.com Wednesday night. "It sounds like a small difference, but it is a difference legally. If you look closely on a [dollar] bill, it doesn't say that it's money. It says it is legal tender 'for all debts, public and private.'"
According to his bill, "many widely recognized experts predict the inevitable destruction of the Federal Reserve System's currency through hyperinflation in the foreseeable future." His critique mirrors that of the Tea Party movement, some of whose members have called for the end of the Federal Reserve system, the Washington Post reports.
"State legislatures have to get a little more creative and savvy to counter the buffoonery that's been plaguing Washington," Marshall told the Post.
Naturally, the Marshall proposal is sparking passionate debate in the blogosphere. Check out some of the reaction here.