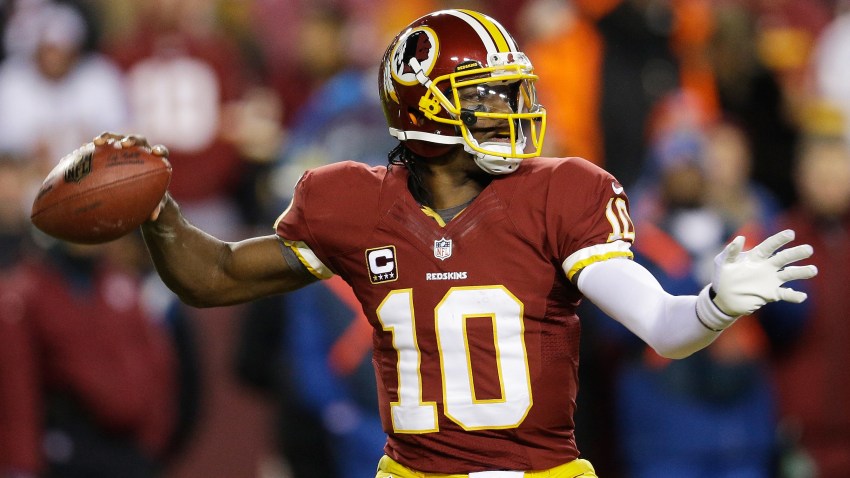 Sunday, the Redskins will appear in their first postseason game in five years and host one for the first time in 13, but there is another long-standing record that will be broken at the quarterback position.
You see, the collection of quarterbacks that have started playoff games for Washington lately is something of a motley crew (Todd Collins, Mark Brunell, Brad Johnson and Mark Rypien are the most recent four), but unlike his aforementioned predecessors, Robert Griffin III is a rookie. In fact, he will be the first rookie quarterback to start a postseason game for the Redskins since Sammy Baugh in 1937.
So how'd that game turn out? The Redskins won the 1937 NFL Championship by defeating the Chicago Bears 28-21 at Wrigley Field. Baugh finished 18-for-33 for 335 yards and three touchdowns. Not bad.
Baugh was a rookie phenom himself back in the day; he led all NFL quarterbacks in several statistical categories, including passes completed (81), pass attempts (171) and passing yards (1,127). It was a different time.
---
Follow Adam on Twitter @AdamVingan and e-mail your story ideas to adamvingan (at) gmail.com.