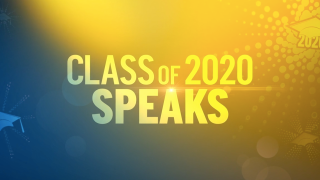 Distance learning, cancelled proms, virtual graduations. This year's high school seniors never imagined at the start of their school year that it would end the way it did. But the Class of 2020 rose to the occasion and we're applauding their achievements by sharing these messages from some of the best and brightest in DC, Maryland and Virginia.
See their words of wisdom in the videos below.
Well done students! Congratulations, and best of luck in the future!
Prince George's County
Fairfax County
Montgomery County