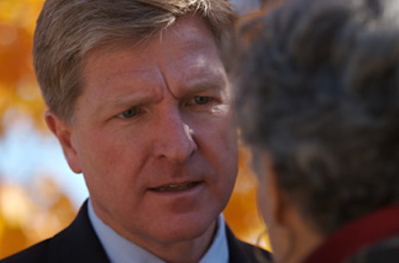 Virginia Governor-Elect Terry McAuliffe added another member to his cabinet.

Former Arlington County prosecutor Brian Moran will serve as McAuliffes' Secretary of Public Safety.
"From his work fighting crime as an Arlington County prosecutor, to his leadership in the House of Delegates protecting children from internet predators and cracking down on drunk driving, Brian has always put public safety for Virginians first," McAuliffe in a statement.
Moran worked as a prosecutor for the county for seven years before serving in the House of Delegates. Moran also squared off against McAuliffe for the 2009 Democratic gubernatorial nomination, which they both lost to Creigh Deeds.
Moran is currently the chairman of the Democratic Party of Virginia.
Thursday, McAuliffe named his secretaries of technology and administration.