A teenager killed when she crashed into a controversial guardrail is being remembered in a new film starring Burt Reynolds, Ariel Winter and Chevy Chase.
Hannah Eimers, 17, died in November 2016 when her car ran off the road in McMinn County, Tennesse.
A Lindsay X-LITE guardrail speared her vehicle, killing her instantly.
At least six other people have died in similar crashes with the X-LITE.
Eimers' father, Steve, has been leading the effort to have the guardrail removed nationwide.
Local
Washington, D.C., Maryland and Virginia local news, events and information
Hannah graduated high school when she was just 15. She had a passion for creating costumes and worked as an art department intern on a movie set during the summer of 2016.
"The Last Movie Star," written and directed by Adam Rifkin was shot in Tennessee.
Steve Eimers said Hannah befriended Rifkin and would bring him fresh fruit and vegetables from the family's farm.
The film is set for release in March. A24 Films confirmed to News4 the very last text in the credits will read: "In Loving Memory of HANNAH EIMERS."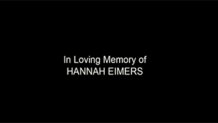 Eimers' name will also appear in the credits to recognize her work as an intern.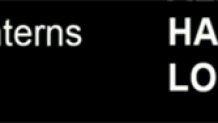 A total of 22 states have removed the X-LITE from their "qualified products lists" since 2016. Nine of those are removing X-LITEs currently installed. Still, hundreds remain on our nation's roads.
Lindsay Transportation Solutions sent the following statement to News4:
"Lindsay Transportation Solutions' top priority is to provide solutions that reduce the number and severity of injuries sustained in automobile accidents.
"X-LITE has successfully passed crash and safety tests in accordance with Federal standards and criteria, and remains eligible for Federal transportation funding. There is no road safety equipment that can prevent injury every time a driver fails to stay on the road, but X-Lite has reduced the number and severity of injuries sustained in automobile accidents. A variety of factors contribute to the potential for injury when a driver fails to stay on the road, including speed, the angle at which a vehicle makes impact, and whether road safety equipment is installed and maintained properly."