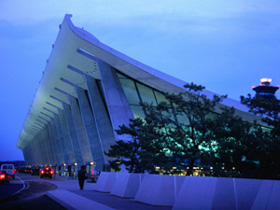 Four baggage carousels and the United ticket counter at Dulles International Airport were closed for more than two hours Thursday because of a suspicious package, authorities said.

The airport remained open and flights took off and landed, but passengers were kept away from the carousels and the United ticketing area.

Metropolitan Washington Airports Authority police were told of the suspicious package in the lower level baggage area at about 4 p.m. Authorities investigated the package.
The package was determined to be harmless. The closed areas of the airport reopened after 6 p.m.
---
Fan, Follow and Text: Get the latest from NBCWashington.com anytime, anywhere. Follow us on Twitter and Facebook. Sign up for our e-mail newsletters and get breaking news delivered right to your mobile phone -- just text DCBREAKING to 622339 to sign up. (Message and data rates may apply.)