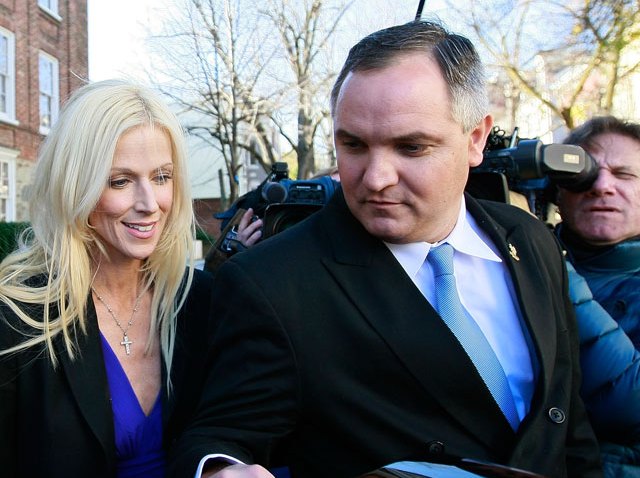 If nothing else, the state dinner security breach has prompted an investigation into the suspected White House crashers' so-called charity.
Tareq and Michaele Salahi's America's Polo Cup is billed as a charitable polo match, but for more than a year, some groups who were supposed to benefit have disputed that billing. Following all the attention the Salahis have received, the Virginia Department of Agriculture and Consumer Services has launched an investigation into their fundraising practices.
They wanted celebrity and they got it.
"I'm very glad that they are going to be investigating, because we knew that there was something shady going on," said Celeste Kenny.
Kenny's Ruritan Club volunteers parked cars for the 2008 Polo Cup. They were supposed to get $2,300 for their charity, but they haven't seen a single cent, Kenny said. She alerted state agencies and warned future Polo Cup venues and grew frustrated as the event continued to pull in money.
"I'm glad to see something is coming out of it, because I think it's sort of a racket," Kenny said. "I think that they're charging all these people money to go to the polo matches and nothing's really being distributed anywhere."
A former friend of the Salahis used to help them with the Polo Cup. Rachel Harshman said she started to wonder about the event when she learned of vendors' and charities' complaints they weren't getting paid.
"Nobody was being paid so I thought, 'If it's not going to charity, these people aren't being paid, my God, where is this money going," Harshman said.
State investigators got in touch with Harshman earlier this year.
Sponsors of the 2010 America's Polo Cup may have learned from earlier mistakes. Since the ongoing saga of the state dinner security breach began, several sponsors of the June event have pulled out. The Indian Embassy, which was supposed to send the headlining team, is terminating its association with the event, too.
The 2010 Polo Cup supposedly will be held at the National Mall, but the Salahis' application is pending, according to the National Park Service. Would the Salahis' attempt to crash the Mall?
The Virginia Attorney General's Office also may investigate the Salahis.