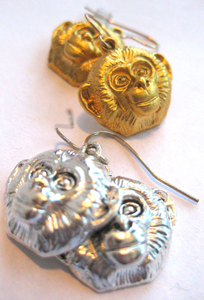 The National Zoo's surviving panda cub is doing well, a day after the death of its twin, the zoo announced Thursday afternoon.
The zoo said Thursday that the surviving cub is active and was nursing overnight.
"Mother Mei Xiang is showing proper maternal care which includes short sleep cycles and adjusting the tiny cub in her arms for better positioning and grooming," the zoo said in a release. The cub was also making strong vocalizations.
"The cub is growing more hair, its tail looks plump and the cub overall looks great," the zoo said.
The twin cubs were born Saturday evening to the zoo's female giant panda, Mei Xiang. Keepers had been swapping the cubs to ensure that they were both receiving adequate care because panda mothers are usually unable to care for twins on their own.
However, the smaller of the two cubs died Wednesday afternoon.
A zoo official said Mei Xiang hadn't been showing preference to one cub over another and was reluctant to give up whichever cub was with her any time keepers attempted a swap.
The zoo will announce the sexes of both cubs Friday morning, as well as the initial necropsy results on the cub that died.
The father or fathers of the cubs will also be revealed Friday morning. Mei Xiang was inseminated with semen from both Tian Tian, the National Zoo's male giant panda, and from Hui Hui, a panda living in China.