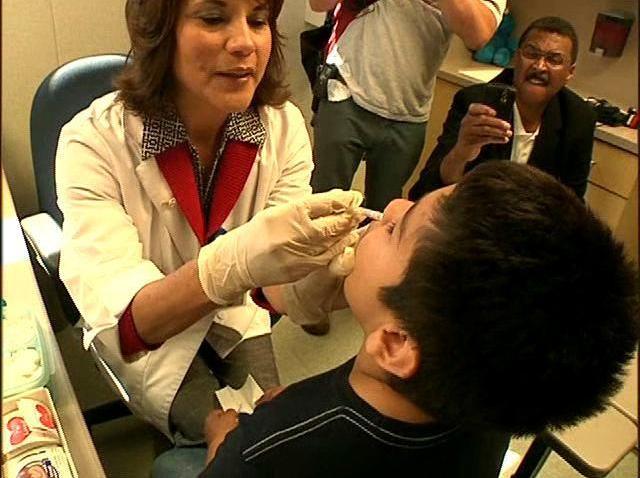 Montgomery County is holding a swine flu vaccination clinic in Rockville today, until 2 p.m.
The clinic will be held at the Physical Education Center of Montgomery College at 51 Mannakee Street in Rockville. They have 5,000 doses available. All CDC priority groups will be accepted.
In Alexandria, 600 nasal H1N1 flu vaccine doses will be available at T.C. Williams High School, 3330 King St., starting at 11 a.m. today.
The clinic will be focused on those at highest priority for H1N1 vaccination as designated by the CDC and who are eligible to receive the nasal vaccine. This includes individuals between ages 2 and 49 who do not have asthma or who are not immunosuppressed.
See Alexandria's government website for details. The clinic will run until 3 p.m., or until the supply runs out.