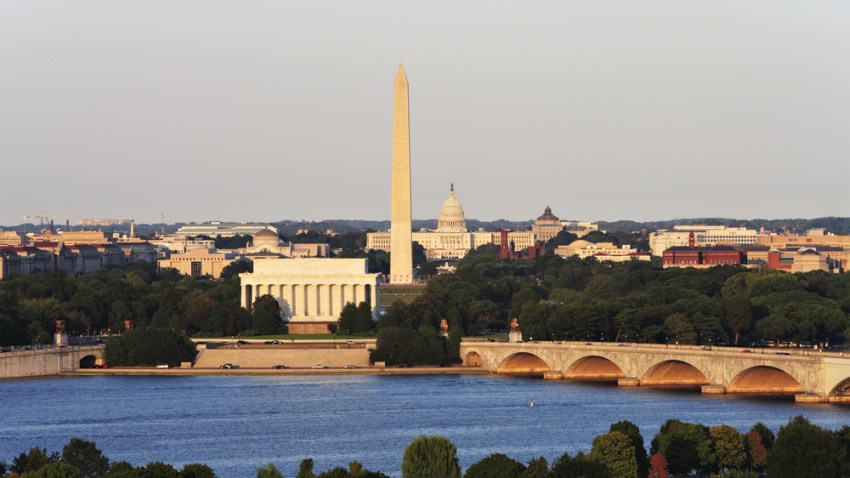 The District could be raising temperatures and decreasing air quality in Baltimore. A new study from the University of Maryland says the answer is blowing in the wind.
If you don't remember July 9, 2007, "it was a horrible, hot day in both Washington and Baltimore," said the study's co-author, Russ Dickerson, "and air quality was the worst it's been in a decade."
Especially in Baltimore, where it reached nearly 100 degrees. That surprised Dickerson, since bigger cities which have more buildings, more asphalt -- trap more heat, thanks to the urban heat island effect, or UHI.
So Baltimore, being smaller than Washington, shouldn't have been as hot, he says.
But when Dickerson's team created a weather model of that July day, they saw the winds were southwesterly, "...blowing from Washington. So the air entering Baltimore was already sort of pre-heated, making the air quality and the environment in general in Baltimore worse," Dickerson said.
Dickerson said bulldozing D.C. and replacing it with vegetation could reduce the city's UHI by 25 percent. Since he doesn't expect that to happen, he urges urban planners to re-think land use.
"Maintaining forests [and] planting more trees in urban environments will help with the weather," he said, "and with the air quality as well."
Listen to the complete story at wamu.org
Copyright 2010 WAMU 88.5 - American University Radio. All Rights Reserved.
Copyright WAMUo - WAMU