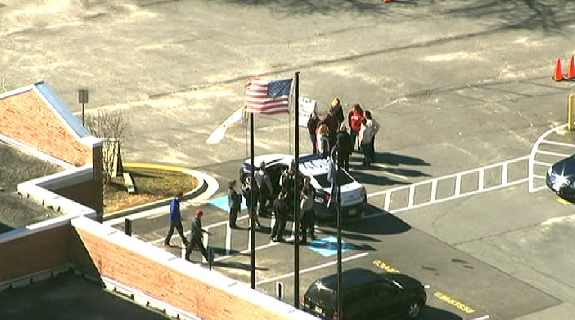 Students at a Fairfax County high school were sent home Monday morning after the school received a bomb threat.
McLean High School received the bomb threat via email just before 8 a.m. Monday, school officials said. It happened as students and staff were showing up.
Students were evacuated to the outdoor sports fields as a precaution, and an initial sweep of the building was conducted.
All students are safe.
Fairfax County Public Schools decided to send the students home because it will take police awhile to sweep the school. Student drivers and walkers were dismissed early, and buses arrived around 10 a.m. to bring the other students home.
Nothing suspicious was found during any of the searches.
After-school activities were also canceled for Monday. There will be no school Tuesday due to the Virginia primary.