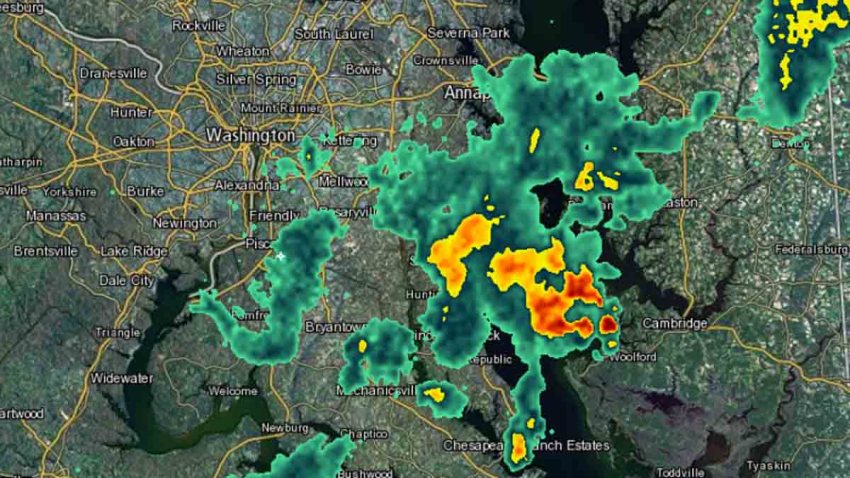 After three days at or above 90 degrees, cooler weather is moving into the D.C. area.
Temperatures on Wednesday reached 94 degrees in D.C. and 94 degrees at Baltimore-Washington International Airport, which was a record for the day.
Rain is expected to fall overnight, and there's a good chance of showers and storms Thursday. Some storms could be strong, though News4 Meteorologist Doug Kammerer said he's not expecting widespread severe weather.
The biggest threat from these storms is expected to be heavy rainfall. That could be a good thing, as the region has had more than 2.5" below average since Aug. 1.
News4 meteorologists are watching a cold front move our way. Storms developed Wednesday evening and severe thunderstorm warnings were issued for Calvert, Charles, Prince George's and St. Mary's counties, but there had been no reports of major damage as of 10 p.m. Wednesday.
The rain is expected to stop by Thursday night, but more showers are possible over the weekend.