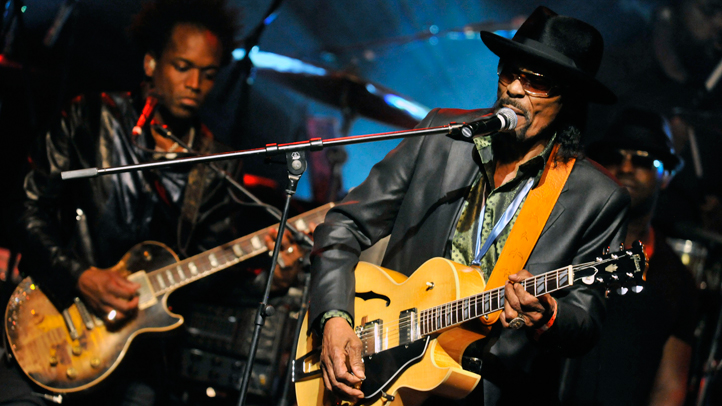 D.C. music legend Chuck Brown is in the hospital, according to social media accounts.
A statement on Brown's Facebook page at about 6 p.m. Sunday read, "The Brown family wants to extend their thanks and deepest appreciation to everyone for their concern, prayers and best wishes for Chuck Brown during his hospitalization. They ask for your continued prayers."
Brown is known as the godfather of Go-Go music. His family did not say why he was in the hospital.
He was supposed to play at a sold-out show at the new Howard Theatre this past Saturday, but that has been rescheduled for Friday, June 29.
According to Brown's website, his next public appearance is a performance at the Maryland Harlem Renaissance Festival. That's scheduled for May 5 at the Kentland Columbia Park Community Center in Landover.